The historic Plymouth Road Office Complex, once headquarters of AMC (and before that, a refrigerator factory), will be knocked down next year to create an "employment hub."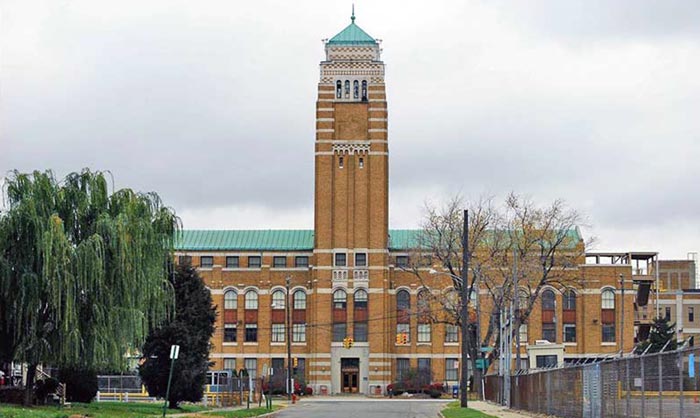 The facility, possibly the most attractive remaining office building or factory from America's classic automotive past, includes an art deco tower and well-styled administrative building in front, with a large factory area behind. People working on the Viper project reported finding unique AMC memorabilia in the building's storage areas; it was also home of Jeep/Truck Engineering for years, until Daimler moved the group into the Chrysler Technology Center.
Daimler sold the building to a shady developer who resold to an entity that refused to pay the taxes, and it was eventually claimed by the city, but not until after the building had been thoroughly destroyed for its copper and steel. Rebuilding the complex would likely be an economic impossibility.
The project will cost $66 million.
The building came to be American Motors' home because the retiring president of Nash (Charles Nash), née Jeffery, wanted to the president of Kelvinator—George Mason—to take over the company. When Mason refused, Nash bought Mason's company and merged it with his own. Nash later merged with Hudson to form American Motors, which was purchased by Chrysler in the late 1980s.
AMC continued to use the building as an engineering center even after the company headquarters moved to Southfield in 1975. Chrysler had, by the late 1980s, all but given up on trucks, while AMC was known largely for its Jeeps; so remaining Dodge truck engineers were shipped out to join the AMC crew at Plymouth Road, creating Jeep/Truck Engineering (JTE). The Dodge Ram 1500, created by this team of former AMC and former Dodge people, would set the industry on its ear and triple Dodge's truck market share.
Some of the striking architecture, including a picturesque lobby, might be retained and restored, though it seems unlikely at the moment. While the plant is not an eyesore from the front, it is a vast, functionally empty space with an impressive history in a city which is increasingly home to new businesses. Key issues will be managing stormwater and toxic waste; it is not a done deal until all the permits have been granted and the funding assured.