The current Dodge lineup includes three vehicles – the Challenger, the Charger and the Durango – all of which are available with more than 700 horsepower. The brand has gone all-in on supercharged power and in their newest minute-long commercial, Dodge boasts of all of that power as the brand's superpower. At the same time, when Fast 9 hits theaters later this month, Dodge performance will once again be heavily showcased on big screen and clips from the latest Fast and Furious series movie are incorporated into the commercial.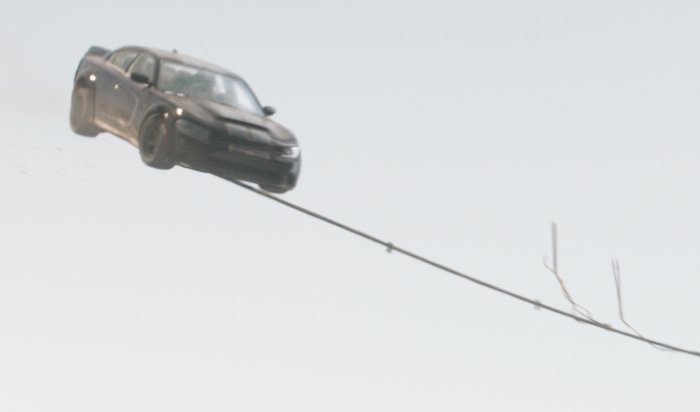 "'Fast & Furious' heroes don't wear capes, they drive muscle cars," said Tim Kuniskis, Dodge Brand Chief Executive Officer – Stellantis. "With Dodge, horsepower is our superpower, and Dodge and the Brotherhood of Muscle have become central characters in the enduring 'Fast & Furious' family, racing high-octane joy to generations of performance enthusiasts and cementing America's muscle car brand as a key component of this iconic film franchise."

[YouTube link invalidated by Dodge and removed, May 2022]
Fast and Furious Dodge Muscle
While many people are quick to connect high performance imports with the movies of the Fast and Furious series, a Dodge Charger has played a key role in most of the movies. There were no prominent Chargers in 2 Fast 2 Furious or Tokyo Drift (that was the 3rd movie), but in the 4th through 8th movies, a Dodge Charger made an important appearance. In most of the movies, it is a classic Charger, but the modern Chargers have been featured as well. In Fast 9, the modern super-sedan will be on display as well as a very unique classic – with a Hellcat Hemi mounted mid-ship. There is no mention of that mid-engine Charger in the press release pertaining to the new commercial, but John Cena shared a video showing the custom classic, which you can watch below.
There are so many ways to describe this 1968 mid-engine Dodge Charger, so I had to make up my own! Can't wait to show everyone some of my favorite "castmates" THE CARS featured in #F9. @TheFastSaga is back June 25!!! pic.twitter.com/kHmE2CX3N3

— John Cena (@JohnCena) May 12, 2021
As for the modern car, we know that the Dodge Charger SRT Hellcat Widebody is a key component of at least one scene. The earliest images from the movie set revealed this Charger with its Demon-like hood design, leading many people to believe that a Charger Demon was on the way. In reality, it is a customized Charger SRT Hellcat Widebody that does some crazy stunts – including flying.
"Dodge vehicles have played a pivotal role in the 'Fast' saga, helping to fuel this incredible franchise for nearly two decades," said Olivier Francois, Global Chief Marketing Officer, Stellantis. "Since the beginning, Universal Pictures has shown its commitment to our partnership by creating stories where some of the world's most iconic and significant performance vehicles become beloved characters and an important part of the 'Fast' family."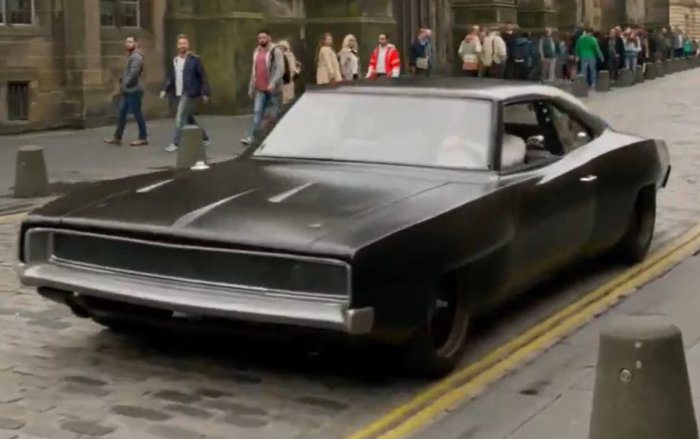 While some people dislike the movie series for the ridiculous stunts, they are no more ridiculous than most other action movies. If realism in movies is important, then the Fast and Furious series isn't for you, but if you like crazy action flicks chock full of badass vehicles, then you are likely to enjoy Fast 9 as much as you enjoyed the previous 8. Well, we recognize that most people didn't like Tokyo Drift, but all-in-all, if you like one or two of the movies, you like them all. I like them all – even Hobbs and Shaw!
Did you hear that they are going into space in one of the upcoming movies? Hellcat in space? I hope so.