Dodge has announced the pricing for the 2023 model year and we have good news and bad news. The base pricing (MSRP) for all of the SXT, GT, R/T and Scat Pack models has remain unchanged from 2022. We will include a full list below, but today's pricing news focuses on the supercharged models.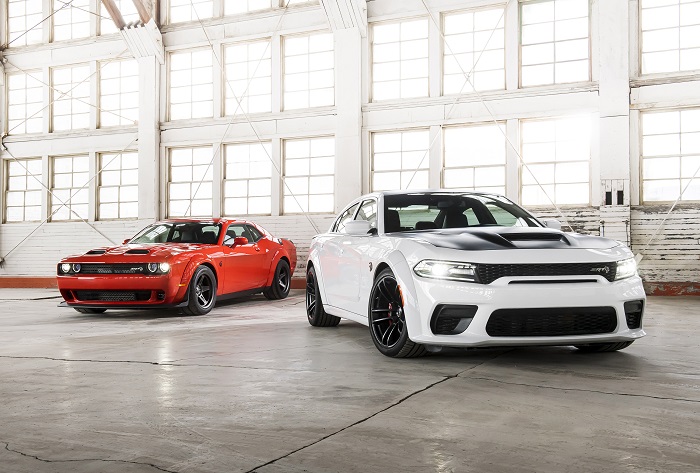 For the 2023 model year, the Jailbreak package from the 2022 Redeye is standard on all Hellcat and Redeye models. This means that anyone who is ordering a 2023 Challenger or 2023 Charger in SRT Hellcat or SRT Hellcat Redeye form can put together any combination of interior and exterior options, leading to more customization than in past years.
However, the addition of the standard Jailbreak package comes with a small increase across the board for Hellcat and Redeye models. Whether you are considering a 2023 Challenger or Charger in Hellcat or Redye trim, the starting MSRP is $995 higher than it was for 2022. Not everyone will love to hear that, but seeing as how we are talking about prices ranging from $70,000 to almost $87,000, it is a very minimal increase overall.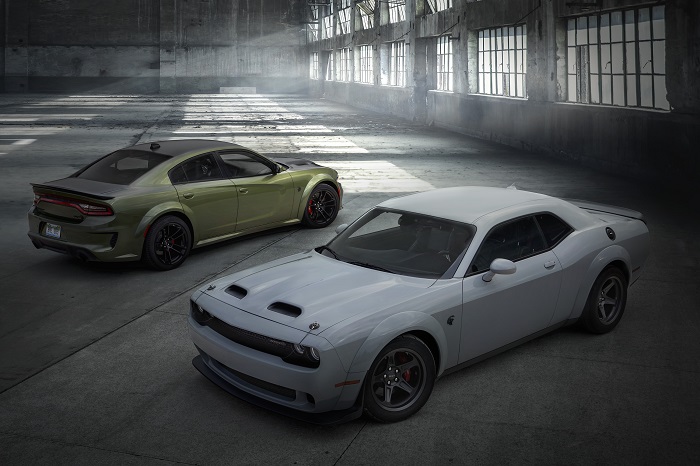 It should also be noted that the base MSRP for the 2023 Dodge Challenger SRT Hellcat includes the 8-speed automatic, so it seems that the manual transmission will not be offered for 2023 – or if they do offer it, it is not in the lineup right now.
The Challenger SRT Super Stock MSRP is also unchanged for 2023.
Below is a full list of the base MSRP figures for the 2023 Dodge Challenger and Charger. These prices do not include the $1,595 destination fee, nor do they include any applicable Gas Guzzler Tax amounts, which should be the same as they were in 2022 as well. We will update this when that is confirmed.
2023 Dodge Challenger MSRP
Challenger SXT – $30,545
Challenger SXT AWD – $33,545
Challenger GT – $33,845
Challenger GT AWD – $36,845
Challenger R/T – $39,385
Challenger R/T Scat Pack (also available with Widebody) – $45,845
Challenger Shakedown Special Edition – $63,590
Challenger Swinger Widebody Special Edition – $66,190
Challenger Shakedown Widebody Special Edition – $67,490
Challenger SRT Hellcat Jailbreak (also available with Widebody) – $70,035
Challenger SRT Hellcat Redeye Jailbreak (also available with Widebody) – $78,640
Challenger SRT Super Stock (Widebody only) – $86,645
Challenger Black Ghost Special Edition – $99,315
2023 Dodge Charger MSRP
Charger SXT – $32,645
Charger GT – $35,345
Charger SXT AWD – $36,245
Charger GT AWD – $38,345
Charger R/T – $42,385
Charger R/T Scat Pack (also available with Widebody) – $48,745
Charger Super Bee Special Edition – $61,805
Charger Super Bee Widebody Special Edition – $67,300
Charger Swinger Widebody Special Edition – $69,690
Charger SRT Hellcat Jailbreak Widebody – $78,340
Charger SRT Hellcat Redeye Jailbreak Widebody – $86,940
Charger King Daytona Special Edition – $98,420