This morning, Dodge announced that the Roadkill Nights event in Metro Detroit will be a part of what the brand is calling Dodge Speed Week – starting on August 12th and finishing up on August 20th – with 3 days of worldwide product reveals in the middle. We don't know exactly what will be introduced on August 15th, 16th and 17th, but we know that there will be vehicles based on both current and future platforms, along with a "gateway" model. For those who aren't sure, the odds are good that the future model will be electric, but the current model should appeal to lovers of gasoline-fed horsepower.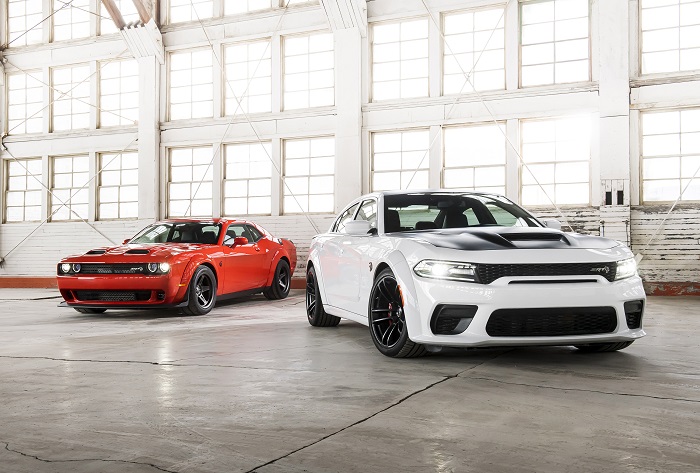 "There's no better place to unveil a new performance direction for the Dodge brand than right on Woodward Avenue in metro Detroit, with tens of thousands of our closest fans and friends," said Tim Kuniskis, Dodge brand Chief Executive Officer – Stellantis. "We introduced our two-year Never Lift road map last year at Roadkill Nights, and this year the event will serve as the prelude to going wide open throttle on Never Lift. All I can say is the future of our brand will be on display during Dodge Speed Week, and we're throwing open our garage doors so our fans can get a peek for themselves. It's going to be an electric summer for Dodge."
Dodge Speed Week Schedule
Dodge Speed Week will begin on August 12th, with the media preview portion of the Roadkill Nights event. Last year, this media preview was where the Hellcat shootout competitors and vehicles were introduced and we would expect this year to be the same.
The second day of Dodge Speed Week is August 13th, which is the day of the full Roadkill Nights event, including a huge car show, Dodge thrill rides and, of course, legal street racing on Woodward Avenue.
Dodge Speed Week then takes a few days off, picking back up on Monday, August 15th with what the brand is calling "Current muscle announcements" on Day 3. Day 4, Tuesday the 16th, will bring us a "Gateway muscle announcement" and Day 5, Wednesday the 17th, will bring us a "Future muscle announcement".
Day 6 of Dodge Speed Week is August 20th, with the day of the 2022 Woodward Dream Cruise. For the first time since 2019, the brand will have a full display.
Update: We have confirmed that the Dodge display will share space with the Modern Street Hemi Shootout in Birmingham. The exact address is 43816 Woodward Ave, Bloomfield Township, MI 48302. You can get all of the key information on tickets for the MSHS display by clicking here.

Muscle Announcements
So the big news here is the three days of product announcements in mid-August. As mentioned above, Dodge lists "announcements" – plural – on August 15th, with "announcement" – singular- on the 16th and 17th.
We expect that the Current muscle announcements would be some news pertaining to the Charger and Challenger. It is believed that 2023 will be the final model year for the current generation of cars, so if Dodge is planning any sort of final edition models – Woodward would be a great place to show them.
As for Gateway muscle, my guess is that it will be some sort of gas-electric hybrid drivetrain that will power one or both of the cars after 2023 along with giving buyers an option other than a full electric vehicle.
Finally, we believe that the Future muscle announcement will be the reveal of the Dodge electric drivetrain.
Now, I am guessing that the current announcements will pertain to individual vehicles while the gateway and future announcements will likely focus on the drivetrains. It seems unlikely that Dodge would show two generations of future models way in advance, but it would make sense to showcase the next generation drivetrain systems – showing the world what kind of electric tech they have on the way without revealing any vehicles years in advance.
Then again, it is Dodge we are talking about, so who knows – Tim Kuniskis might shock us all once again and show us future vehicles in August, but if nothing else, we should get a good look at the final year of the current Challenger and Charger along with a peak into the direction of the brand's electric future.