The Hurricane I6, equipped with twin turbos and a raft of high tech design features, has two versions, each of which easily outpowers the corresponding Hemi V8. The standard output engine's peak horsepower and torque are above those of the 5.7 Hemi, while the high-output Hurricane runs over the magic 500 for both horsepower and torque, leaving the 392 (6.4) Hemi behind.
In gas mileage, there is a definite advantage as well, though it's not as pronounced as some may hope. The EPA figures for Hurricane-equipped Wagoneers, rounded off to integers, are reportedly 17/23 for rear wheel drive, 16/22 for four wheel drive for the Hurricane.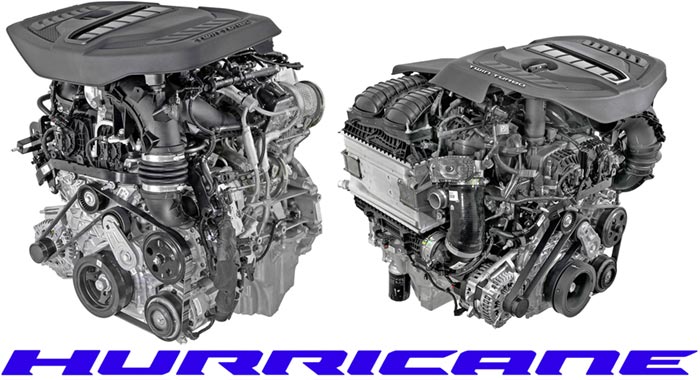 For the Hemi, which again has lower power ratings, fuel economy is 16/22 with rear wheel drive, 15/20 for four wheel drive. The Hurricane adds one mile per gallon city for both setups, and one mile per gallon highway for RWD and two for 4WD.
That might not seem like much, but for a typical driver, it's around one hundred gallons a year; multiply that by a 15 year vehicle lifespan and 60,000 vehicles per year, and you have a hefty amount of gasoline. The difference grows even bigger when one considers that the Hurricane may also be used in the Jeep Grand Cherokee and Ram 1500 and 2500. One mile per gallon is actually quite a large gain for vehicles rated at less than 20 mpg in the city; it would be trivial, on the other hand, to go from, say, 30 to 31 mpg in the city (miles per gallon is a convenient number but it is not a linear measure, which is why Europe uses liters per 100km; gallons per 100 miles would be a better measure if it could be made into a convenient acronym.)
Those who choose the Hurricane get more than better gas mileage—midrange horsepower and torque are also reportedly far better, along with peak output. The Hurricane delivers on both economy and performance.
(Hurricane figures courtesy "Mentalicca" at Allpar and via the most recent fleet brochure. These figures may be subject to change; the EPA has not yet added them to their own database.)