According to AutoForecast Solutions' Sam Fiorani, the 2025 Dodge Challenger will start rolling off the assembly lines faster than many had predicted—and it will be coming from a new home at the historic (but quite modern) Windsor, Ontario assembly plant. In addition, a new crossover for Chrysler is slated for the same plant.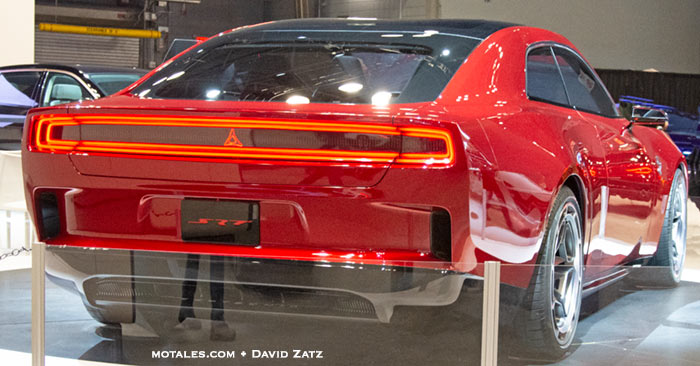 All modern Challengers and Chargers have, until now, come off the assembly lines at Brampton, an Ontario facility created by American Motors not long before the Chrysler deal.
The "LB" Challenger is set to come first, with prior reports suggesting that it will start in summer 2024; it generally takes a month or two for cars to start showing up on dealer lots afterwards. This would be earlier than Stellantis' announcements. The Charger, according to past reports, would start production in September 2024. The current Charger and Challenger are to leave production at the end of 2023, at which time the Brampton plant will be closed and thoroughly renovated. The Windsor plant is much newer inside, but is also to be upgraded.
AutoForecast Solutions predicted that the new Chrysler "SUV" will start on the assembly line near the end of 2025. Despite the late timing, it might be the first of the new Chrysler lineup, the last chance for the historic marque. The Chrysler was originally to be an electric vehicle only; current plans are unknown.
Charger and Challenger are likely to be sold as battery-electrics and gasoline-powered cars. Current speculation gives them a "4xe" style hybrid system for base models, and three-liter turbocharged straight sixes in two power output levels as options.
Sources: AutoForecast Solutions, Windsor Star