These images of 2025 Dodge Charger chassis from the assembly plant were posted recently to Allpar's forums after making the rounds of social media. The original source remains unknown, but now we know they were taken at the Windsor assembly plant by someone who apparently no longer works there. We have some more information as well.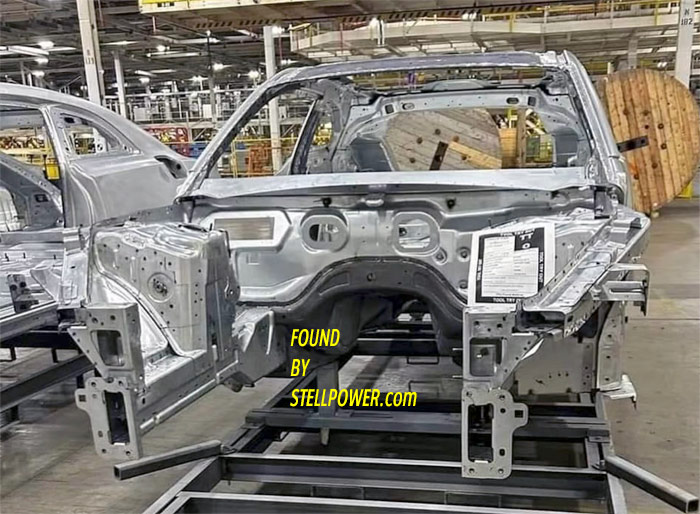 The prototype shells ("bodies in white") are likely prepared for a BEV, based on production timing, but with their automatic transmission humps and "filler door" they also look to be ready for a gasoline engine or plug-in hybrid setup. The BEV will have an automatic and the hump, and the final position of the electric charger door is unknown but could well be where the fuel filler door of gasoline versions is.
One well-experienced Chrysler retiree said these were clearly pilot production cars—to be exact, Tooling Test cars (that's the TT on the paper)—"Can't turn back now. Too much time and money involved." He also said it looks like the door will cover the rocker panel.
The filler door appears is not where the Daytona concept (or most other electrics) has is charging port, but is just about right for gasoline. It looks like it has a conventional trunk but is reportedly a fastback, with a window connected to the trunk. The rear pillar is smaller than on the concept, likely becuase of the realities of driver vision.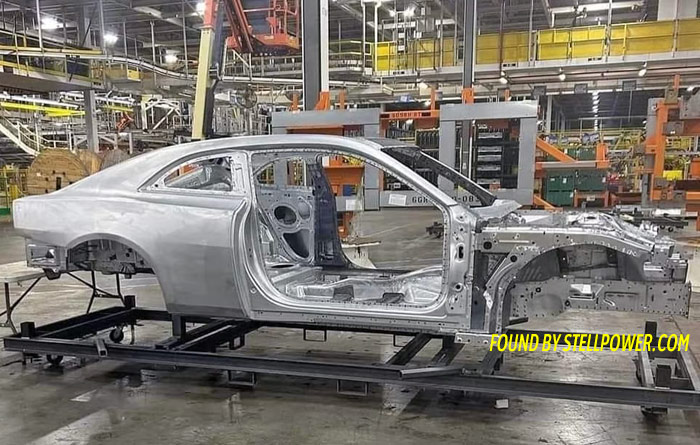 The next-generation Dodge Charger will have a twin-turbo straight-six "Hurricane" engine, possibly with and without hybrid setups, with just one model taking batteries (Dodge Charger Daytona); a four-cylinder hybrid for the base model is likely, since in the Jeep Wrangler this setup provides V8-type acceleration with V6-type mileage.
The car might actually be the Challenger, which is also expected to continue as a smaller version of the current car. However, the pilot has been labeled as a Charger by most observers. The Charger has been a four-door for years, but it's expected to become a coupe in the next version; the place of the four-door will likely be taken by a next-generation Magnum (name still unknown) wagon/crossover. Building the car at Windsor instead of Brampton means that they can make it taller, increasing the utility over the 21st-century Magnum.