Earlier this year, Ram announced that 2024 would be the final year for the current TRX with the supercharged Hemi, leaving some to question if there would be any high performance options going forward. We learned today that Ram is working on another high-powered pickup; it doesn't rely on a blown V8 with 700+ horsepower, but the 2025 Ram 1500 RHO packs enough punch to overpower the Ford Raptor.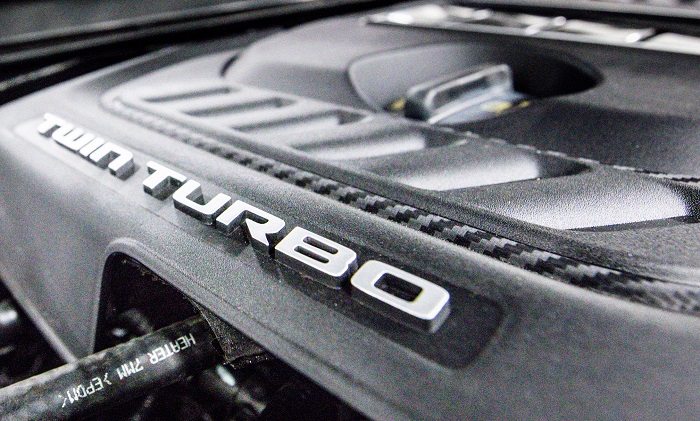 Details on the 2025 Ram 1500 RHO are limited for now, with no images (the photo above shows a 2025 Ram 1500 Rebel engine bay while the one below is from a 2025 Tungsten). We aren't even sure right now what "RHO" stands for. It could be Ram High Output or Rebel High Output – seeing as how the original TRX concept included Rebel in the name – or it could mean something else entirely. It might even be a placeholder name; when it comes to market, it could be called something else altogether.
We do know that the 2025 Ram 1500 RHO will be powered by a high output 3.0-liter Hurricane Straight-Six Turbo (SST) and will be "reinforcing America's leading off-road and performance truck lineup." Based on that, we expect that the Ram 1500 RHO will be similar to the TRX in terms of off-road abilities, but rather than a 702-horsepower V8, it will have a 540-horsepower inline-six.
Some may immediately discount the Ram RHO, but the popular Ford F-150 Raptor (not the Raptor R) has been selling well for years with a 3.5-liter EcoBoost V6 rated at just 450 horsepower and 510 lb-ft of torque. With 540 horsepower and 521 lb-ft of torque, the Ram 1500 RHO will have an advantage in both horsepower and torque, only partly offset by weight.
We don't know yet whether the 2025 Ram 1500 RHO will have a high performance suspension system and unique body parts like the 2024 Ram 1500 TRX. If the Ram RHO is really just the TRX with a different engine, there is a good chance that the six-cylinder-powered Ram will prove to be the better performance truck on- and off-road when compared to the six-cylinder-powered Ford, but we will have to wait for more details on the RHO to know just how serious of an off-road truck it will be.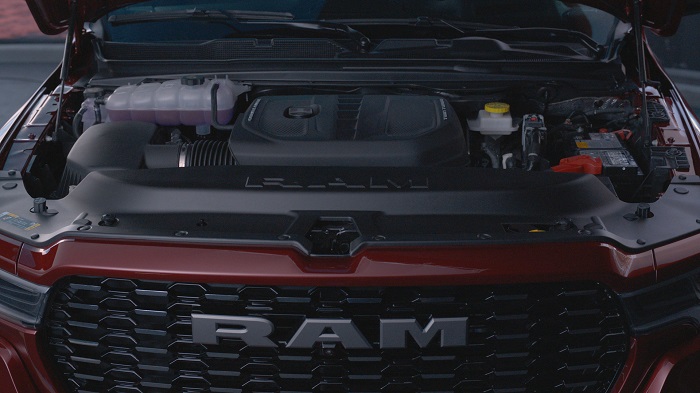 It appears that the Hurricane SST engine weighs around 450 pounds while the Hellcat Hemi weighs around 875 pounds with a clutch and flywheel. Even without the clutch and flywheel, the supercharged Hemi is quite a bit heavier than the Hurricane SST. While the high output six is 162 horsepower lighter, it is also several hundred pounds lighter. Taking that weight off of the front end should improve the off-road abilities and overall handling capabilities, provided that the two trucks use a similar suspension setup.
When more official information comes available, we will have it here on Stellpower, but for now, we know that Ram will have a performance truck in 2025 and it will have more power than the current Ford F-150 Raptor.