Stop driving your truck. Seriously. Oh, and call your mom.
That's the essence of a message just sent out by the company which inherited Dodge and Ram, because around 29,000 owners of 2003 Dodge Ram pickups are still driving them with defective Takata airbags.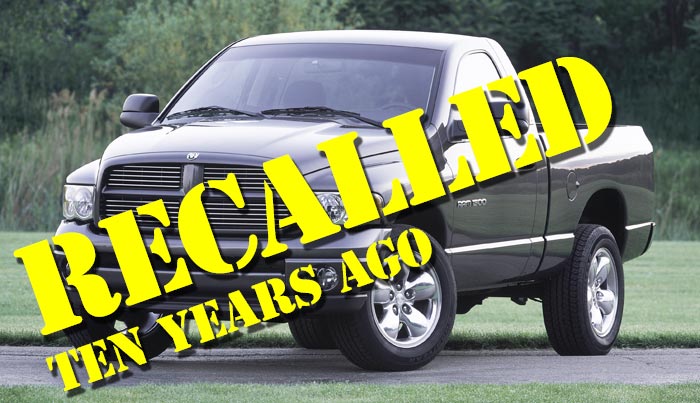 Dodge offered to replace these airbags for free nearly ten years ago; that offer never went away. FCA US is even offering free transportation to get to and from the dealership.
The airbags contain chemicals that rot over time, especially in heat and humidity, which can cause the airbag to suddenly deploy—not just deploy, but also scatter "razor-sharp debris."
On May 13, 2023, the driver of a 2003 Dodge Ram died of what some would call stubbornness—refusing to get the recall done. The company sent no fewer than six recall notices to their home.
233,000 2005-2010 Chrysler and Dodge cars (300, Charger, Challenger, Magnum) are also out there with recalls, sent by mail, courier, email, text messages, phone calls, and even home visits.
And call your mom. That is, call Ma Mopar at (833) 585-0144.