The first Direct Connection stage kits to reach Power Broker dealerships earlier this year were strictly for the Dodge Challenger SRT Hellcat Redeye (and closely related Super Stock). Due to issues with government regulations, the approval process took a whole lot longer than expected, so the first kits were shipped and delivered almost a year later than the company originally planned. At one point, there were (unsubstantiated) rumors that the kits would never see production and some customers were concerned that their stage kits would never arrive.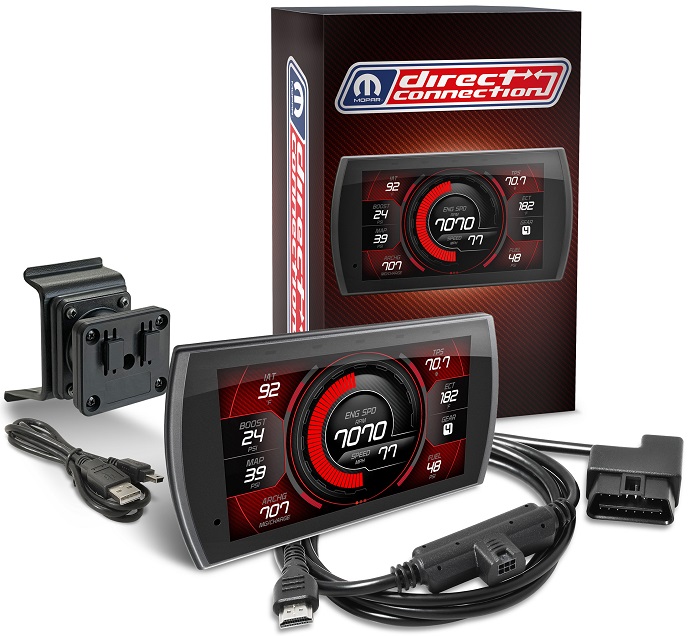 However, after a long wait, the first kits Challenger Redeyes and Super Stocks were delivered and installed months ago with very positive reviews from owners. This gave owners of other models hope that they would soon see kits for their own cars, and as luck would have it, more kits have begun showing up at dealers sooner than later. As luck would have it, Dodge Garage reported on Monday that the stage kits for the Charger SRT Hellcat Redeye have already reached some dealerships, with kits for non-Redye Charger Hellcat models coming along soon as well. On Tuesday, I got notice that the kits for my Challenger SRT Hellcat had arrived at my local Power Broker, so while the quantities are limited right now, all Redeye owners and Challenger SRT Hellcat owners can hunt around local dealerships to see which have kits in stock.
This is especially great news for those Charger SRT Hellcat Redeye and Challenger SRT Hellcat owners who, like me, ordered their Direct Connection stage kits last year. Right now, those kits are just starting to ship in larger quantities and at many Power Broker dealers, the kits showing up are already spoken for, but I have seen posts by a dealership in Pittsburgh, Pennsylvania that has Charger Redeye kits in stock. Since the first SRT Hellcat kits (non-Redeye) are shipping right now, it might be hard to find kits that aren't already earmarked for a customer, but those Charger and Challenger owners who want to add some warranty-friendly power, your first move should be to begin contacting your local Power Broker dealers. If they don't have kits available, they should be willing to take your name, and when kits arrive, they will notify you.
Update: We have learned that there are some 2019-2022 Challenger SRT Hellcat owners (we have spoken to one) who received and installed stage kits earlier this year, but for pre-2019 Challenger Hellcats and all Charger Hellcats, kits are showing up now.
As a reminder, there are three stage kits currently offered by Direct Connection for the Challenger and Charger in SRT Hellcat Redeye form – the 802/807 horsepower Pre-Stage, 840 horsepower Stage 1 and 885 horsepower Stage 2 with 100-octane race gas. For the non-Redeye Challenger and Charger SRT Hellcat, there are two kits – Pre-Stage with 712/722 horsepower and Stage 1 with 747/757 horsepower along with 696 lb-ft of torque with 93 octane gasoline.
The bottom line here is that right now, kits for the Challenger Redeye, Charger Redeye and Challenger Hellcat have been delivered at least in low numbers, with the Charger Hellcat to follow later this year.