The Toledo Blade reported back in August that Stellantis would be shutting down the Dundee Engine plant, temporarily laying off 611 workers, to transition to making new Peugeot-based 1.6 liter engines.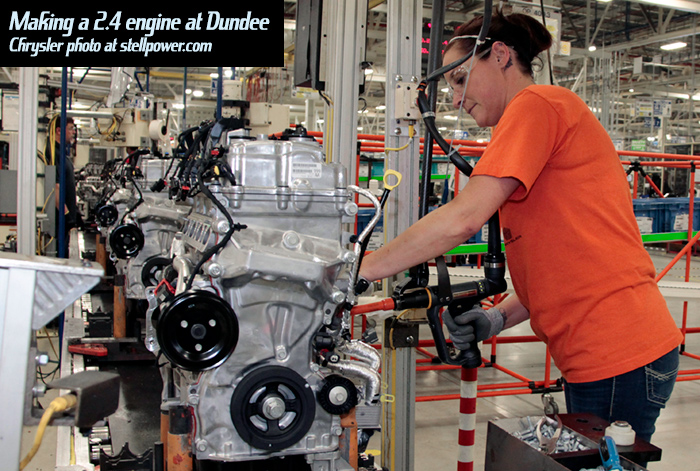 The plant is currently down for this retooling. Informal sources claimed that, in addition to the 1.6 liter engine, the new 2.0 liter four-cylinder would be made in Dundee—on the same line, which would be a fairly sizable achievement for flexible manufacturing. The two engines share virtually nothing in common, with different cranks, bore spacing, and so on.
As part of this shift, the Pentastar V6 has reportedly left Dundee and is now produced only in Mexico and Trenton, Michigan. A recent Automotive News interview cited Stellantis' head of propulsion as saying that the Pentastar would stay in production due to its demonstrated durability, satisfactory performance, and low cost. The 1.6 liter engine is almost certainly to be used in STLA Medium cars with electric motors (as a hybrid).
The 2.4 liter engine formerly made at Dundee has been out of production for some time, following the shift of the Compass to newer engines and the discontinuation of the ProMaster City.