The Jeep Avenger, currently sold only as a battery-electric, has reached 40,000 sales so far this year. These sales seem to be an addition to the Renegade, which has beaten its 31,705 January-through-August 2022 sales with over 32,000 Renegades changing hands so far this year (through the end of August).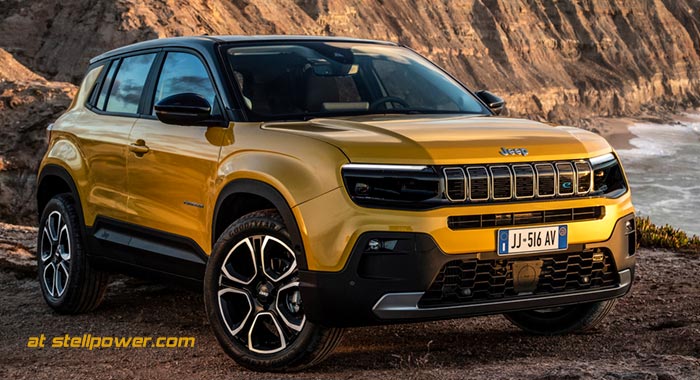 The new Avenger is, in short, outselling the similarly sized Renegade. Part of that might be the all-electric power; another part might be winning the 2023 European Car of the Year award.
In Italy, Jeep has half the market for B-sized SUVs. In Europe as a whole, it has an 11% share, slightly above 2022's 10% share of that segment.
A hybrid-electric version of the Avenger is set to be launched later, mainly for regions where the infrastructure for battery-electrics has not yet matured.