All figures are from ACEA new-car registration reports for April 2023.
Stellantis lost market share in Europe (defined as the EU plus EFTA plus the UK), falling from an 18.8% market share to 17.5%. Most of its ground was given up to Volkswagen, which shot up from 24% to 27%; every Volkswagen brand rose or stayed the same in share.
The lighter side was that Stellantis' actual sales did rise, from 156,167 to 169,022; but the rest of the market rose faster.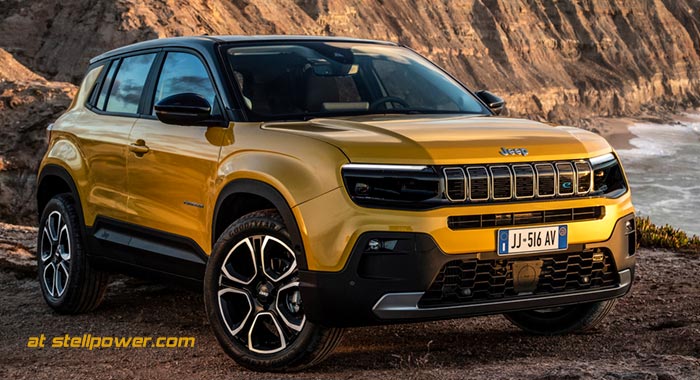 Jeep fell back to a 0.9% share, though sales rose from 8,443 to 8,688; the new Jeep Avenger was voted European Car of the Year in January, but it seems likely few or none had been registered by the end of April. The Avenger is likely to bolster Jeep sales quite a bit.
The key brands for Stellantis in Europe are Peugeot, Opel (Vauxhall in the UK), Fiat, and Citroën. Peugeot gained by 14% and Opel by 22.5%, while Fiat fell by 7% and Citroën fell by 8%; of these, only Opel gained in market share, from 3.7 to 3.9%. Peugeot dropped from 5.5 to 5.4%.
Among the luxury brands, DS rose in sales by 5%, Alfa more than doubled (+120%), and Lancia rose by 35%. Alfa Romeo actually passed DS, rising to a 0.5% market share, with 4,548 cars sold; this was largely on the strength of the Jeep Compass-based Tonale. A Dodge Hornet version of this has been launched in the United States.
As for Dodge, Maserati, and Ram: the three together accounted for 638 sales in April, rising by 64% from last April, and going up to a 0.1% share. 638 sales may not be much, but it was enough to beat Alpine, Rolls-Royce, and Bentley.
Share gainers other than Volkswagen included Renault (8.5 to 10.2 share), Tesla (0.2 to 1.5 share), and Suzuki (1.1 to 1.3 share). Losers included Hyundai (10.7 to 9.3), Toyota (7.2 to 6.2), BMW (7.7 to 6.9), Mercedes (6.1 to 5.4), Ford, Nissan, Volvo, Jaguar Land Rover, Honda, and Mitsubishi. Mazda stayed at a 1.2 share, with under 12,000 total sales.