Years ago, Chrysler introduced faux-automatic programming to the CVTs it bought from JATCO and used in the Caliber, Compass, and Patriot, to make the cars more comfortable for people used to automatics.
Today, Stellantis has patented a fake transmission feel for battery-electric cars, making vehicles with single-speed transmissions feel like conventional four-or-more-speed automatics. The idea makes some sense; we all remember the thrill of hitting the gas in a car with an automatic transmission and a decent engine, and having that slight delay before the transmission kicked down and the engine roared.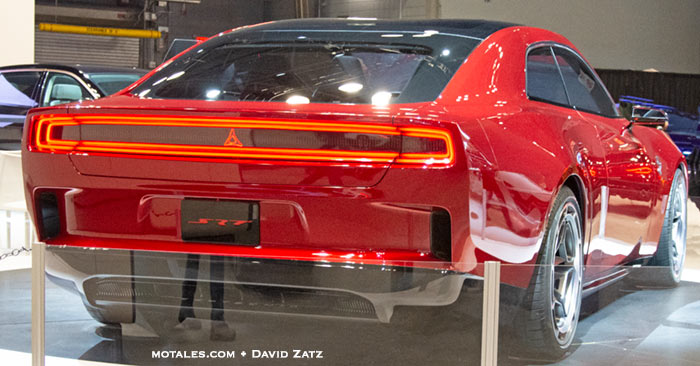 Most EVs have single-speed transmissions, though their highway mileage would be better with some gearing. Emulating an automatic requires very little extra hardware, but gives the driver more control and might make driving more interesting. That may be especially true at Dodge, where they were talking about manual shifting and power-on upshifts as well as reclaiming the thrill of the kickdown—especially combined with their Fratzonic sound system.
Oddly enough, Stellantis now appears to be looking at using an actual multi-speed transmission in its electric Dodge Charger Daytona, but that won't be the company's only electric car by any means. Among other vehicles, the Jeep Wrangler has been mentioned as getting a battery-electric version.