Mopar provided a quick sneak preview of … something … for the upcoming aftermarket products show in Las Vegas on October 31 through November 3.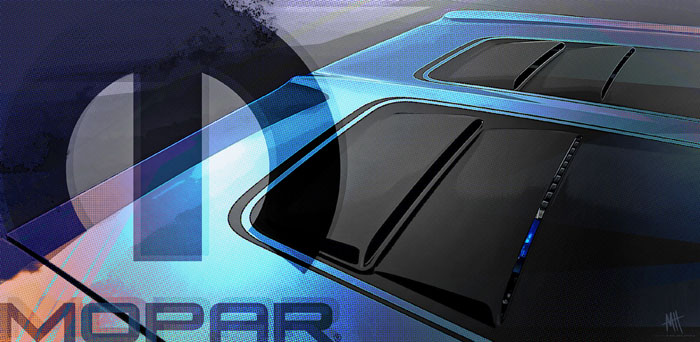 The text was: "A serious charge is coming from Mopar at the 2023 Specialty Equipment Market Association (SEMA) Show, Oct. 31 – Nov. 3 in Las Vegas."
The image appears to be of a hood with a classic-style appearance; a retromod Charger, perhaps? Only time will tell.
Dodge is reportedly preparing both a Hurricane-powered Dodge Charger and an all-electric Charger Daytona version for the 2025 model year.