For decades, the Department of Energy (DOE) has used the same calculations for the "gas mileage" of electric vehicles. New rules will be coming out in the next year, though, that would slash the CAFE benefits automakers now get from making electric cars and trucks.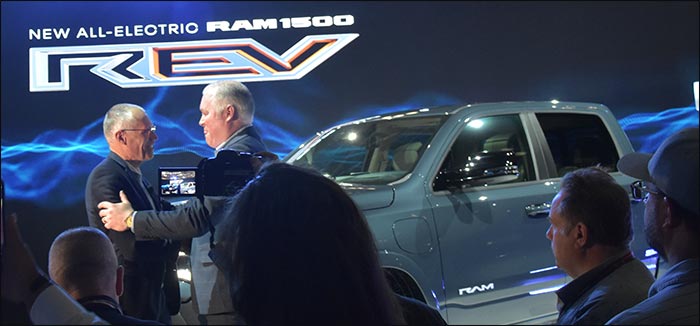 At issue is the question of how much electricity is needed to make up for a gallon of gasoline. The DOE proposes to drop the current 82,049 watt-hours per gallon to a more research-tested 23,160 watt-hours per gallon. The original figure makes each BEV sold quite valuable in average fuel economy numbers, but it also means that a company which sells a reasonable number of BEVs doesn't have to worry much about the mileage of its actual gasoline cars.
The change would take affect with the 2027 model year, by which time Stellantis would have a number of electric vehicles on the road; however, Dodge, Jeep, and Chrysler, and possibly Ram, would most likely already have increased their fleet fuel economy regardless. At Jeep, the Wrangler is being helped by the popular 4xe engine option, and after 2024, the 392 is unlikely to be dragging the average down; and the Grand Cherokee, likewise, has many 4xe models subbing in for Hemi V8s. At Dodge, a new lineup is likely to swap Hurricanes for Hemis, and batteries for Hellcats. Then Chrysler is planning to go all-electric, and in the meantime will likely be all-PHEV.