The UAW has broken its recent pattern of adding plants to the on-strike list by walking out of the Kentucky Truck Plant at 6:30 pm today, according to CNBC. The plant makes Ford F-250 and F-350 pickups, the Expedition, and the Navigator—all heavily profitable, but not as core to the company as the F-150 would have been. CNBC called the Kentucky plant the company's "largest in terms of employment and revenue."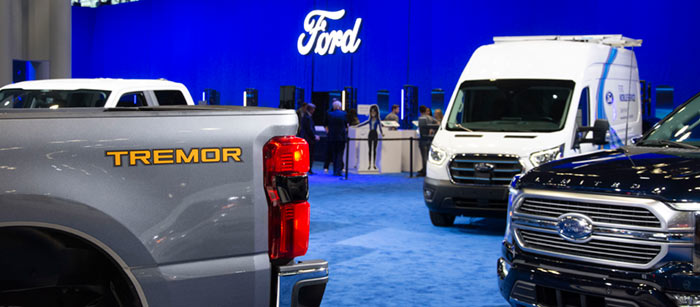 The main new point of contention now appears to be Ford's reported refusal to allow union representation at its electric-car battery plants. Ford had escaped one week of escalation due to progress in the talks; the company issued a statement saying the union was "grossly irresponsible" and claiming the union was intending "industrial chaos." Ford had previously claimed that a 20% raise for workers, which it presented as a counter-offer, could break the company, though that amounts to around 4% raises each year for the five years of the contract.
The UAW is walking a difficult line as automakers refuse to compensate for past concessions and shift to non-union jobs where possible—including with new battery plants—while they have been bringing in ever-increasing profits and executive compensation. However, production can be shifted offshore as well, if the pressure grows too far. Inflation has complicated wage proposals, and resulted in proposed salary increases that seem quite high for most people (e.g. 20% to 36% increases) but are split across five years, so they might not keep up with inflation. Striking gives the union more leverage but also increases the market share of other companies—and is the only real tool the union has.
Negotiations with Stellantis are likely to be extra tough, given that the company has proposed closing 18 locations, cutting employment at Belvidere Assembly to nominal levels, phasing out Trenton Engine and an Indiana transmission plant, and selling/leasing back the headquarters/engineering campus in Auburn Hills. Ford has already moved its engineering headquarters to Mexico.