Analysis. The former Chrysler, FCA US, has presented some pieces of a puzzle regarding both the Jeep Cherokee and the Belvidere plant which made it.
The "KL" Cherokee was a reasonably good seller for years, but as time went on, sales fell below the point at which it could sustain an entire assembly plant, even on a single shift. Had Sergio Marchionne used the company's flexible manufacturing techniques, Belvidere could have built the Chrysler 200 and Dodge Dart on the same assembly line, likely making the trio profitable; but instead he dropped both the 200 and Dart.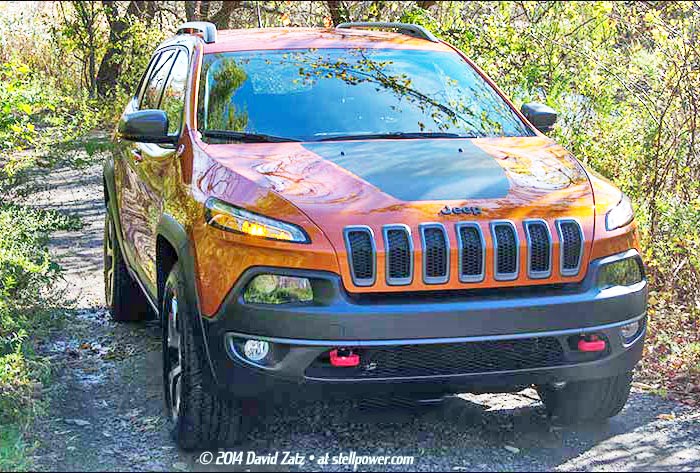 The rumors that reached Stellpower suggested that Belvidere would go all-electric, taking advantage of the state's favorable tax treatments for EV plants, making vehicles on STLA Small or Medium. Elsewhere, some seemed to hear that it would make large cars, which turned out to be unlikely at best. There is a Cherokee "KM" in the system, but the status of that vehicle is unclear—it could be pretty much anything, including an STLA Large vehicle that could be made in Canada, or a fixed-roof, lightweight spinoff of the Wrangler that could be made in Toledo. (The original XJ Cherokee was a unit-body design engineered specifically for that purpose, sharing only with a pickup that boasted best in class weight and ground clearance. The original original Cherokee was a low-end Wagoneer with a body-on-frame design, sharing with the full-sized Gladiator pickup.)
The mystery is heightened by contract negotiations with the UAW, which may allow FCA US (the former Chrysler still carries that name, rather than Stellantis US) to trade off medical coverage or wages for jobs at Belvidere. If Belvidere is reopened, there are serious incentives from the state for it to be EV-only, not an EV-and-gasoline truck plant.
Meanwhile, the State of Illinois has purchased 170 acres next to the site, which could be used for any number of things—for example, a battery plant. This might not mean much; the state may be thinking it will be more valuable to have a supersized property for the next owner, for example. Or it might mean that FCA is thinking of repurposing the plant into something that requires more space.
One reason for adding space to the plant, if it reopens, would be making the Ram 1500 REV; it would need an expansion similar to that of Sterling Heights when that factory went from cars to big trucks. Suppose, for the moment, that Stellantis could make the Ram 1500 Rev, Wagoneer S, Grand Cherokee BEV, and/or other electrics at Belvidere—it would likely need two body shops and many major modifications. (More likely, the STLA Large vehicles will be made in Canada, but it's still possible that they could move Wagoneer into Belvidere when Ram 1500 Rev starts up. If Ram 1500 Classic was dropped at that point, Warren could be shut down and renovated for the Next Big Thing.)
For that matter, if we return to the Ram 1500 REV, it's even possible that Belvidere might end up making electric trucks, and needs more space to convert from compact/midsized cars and crossovers to big pickups.  That would explain why Warren is still pumping out vehicles with no shutdowns to modernize the equipment.
Stellantis has not yet officially earmarked any factories for STLA Small or Medium vehicles. Toluca is always a possibility, but after that, the company rapidly starts running out of factory space unless it only wants to make large cars and trucks and one or two smaller vehicles. Two Canadian plants are likely all that's needed, at least for now, for STLA Large; three plants, Sterling Heights, Warren, and Saltillo, can handle Frame (four if Wrangler is on Frame). Where will STLA Medium be built, if sales rise above the output of a single plant, as one would hope? Belvidere may be the most likely answer—unless the company chooses to break its norms and start a non-union facility on some greenfield site.