This morning, the 2021 Ram 1500 Tradesman HFE EcoDiesel was introduced to the world with unsurpassed highway fuel economy numbers for the half-ton segment. This rear-drive Ram 1500 with the Crew Cab configuration, the 5'7" bed and 20-inch wheels offers 33 miles per gallon on the highway, matching the Chevrolet Silverado diesel as the most fuel-friendly large truck on the market.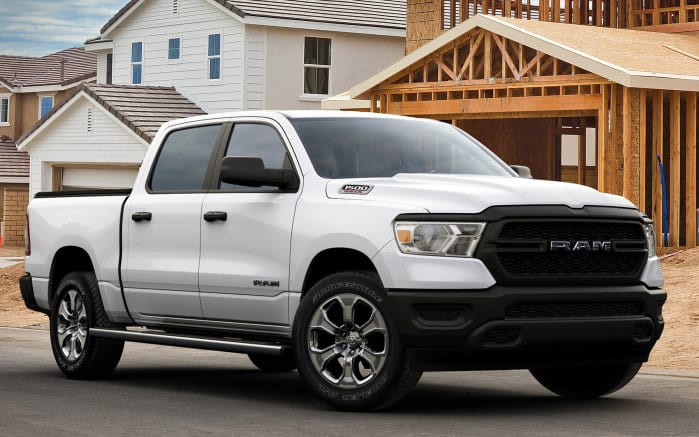 "Ram is committed to innovation and powertrain leadership, and as the no-compromise benchmark for efficiency and performance, we continue to listen to customer input by offering unsurpassed fuel economy," said Mike Koval Jr., Ram Brand Chief Executive Officer – Stellantis. "The Ram 1500 is America's most powerful half-ton diesel pickup with 480 lb.-ft. of torque and the most capable light-duty diesel with towing capability up to 12,560 pounds, and delivers up to 1,000 miles of range on a single tank of fuel."
High Fuel Efficiency Ram 1500
The 2021 Ram 1500 Tradesman HFE EcoDiesel is rated at 23mpg around town, 33mpg highway and 26mpg combined. The city and combined numbers are very good, but the big news here is 33 miles per gallon on the highway. That is 1 mile per gallon better than the non-HFE models with the same engine and transmission while being 7 ticks better than the Pentastar-powered Ram 1500 HFE.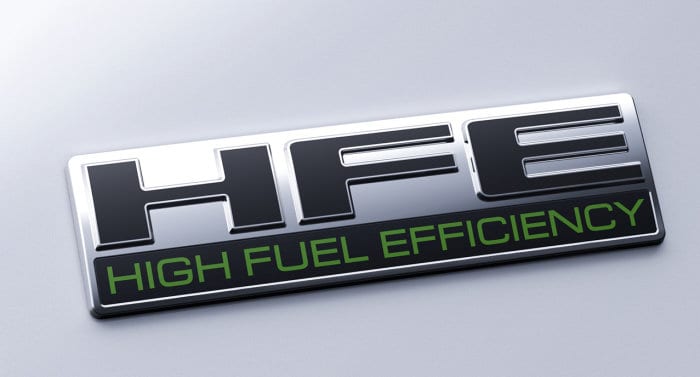 In reaching 33 miles per gallon, the 2021 Tradesman HFE EcoDiesel is tied with the 2021 Chevrolet Silverado rear-wheel-drive diesel at 33mpg. For those wondering the most fuel-friendly Ford F-150 is the company's diesel package, but it is only currently offered with 4WD for 2021, offering 27 miles per gallon. The F-150 Hybrid gets 26 miles per gallon on the highway, so based on currently available models, the Ram 1500 Tradesman HFE EcoDiesel is considerably more fuel efficient than all F-150 models.
The 2021 Ram 1500 Tradesman HFE EcoDiesel is available Bright White Clear Coat or Diamond Black Crystal. As mentioned above, the 5'7" bed, Crew Cab and 20-inch wheels are all standard with a starting price of $42,240 (excluding destination of $1,695). These trucks will officially go on sale during the second quarter of 2021.