For years, some buyers of 2.4 liter engines have been afflicted by oil use. Not all the engines had problems, which was even more puzzling; manufacturing tolerances are extremely tight, so how could it be that one person would do oil changes every ten months or 10,000 miles and never have to add any, while another with the same engine, from the same year, would add oil every 2,000 miles?
Yesterday, I posted a news item on Allpar about this issue and the fix for 2018 Jeep Cherokees, Compasses, and Renegades, and 2019 Jeep Cherokees: updated software. The problem is not physical, but is caused by the "DECEL" system which cuts fuel to the engine when a driver coasts. On the 2.4, and only the 2.4, it can cause vacuum in the cylinders, which sucks oil in. The software fix alters the timing of various events to prevent that. (The early system worked in a different fashion, but caused extra drag on the engine.)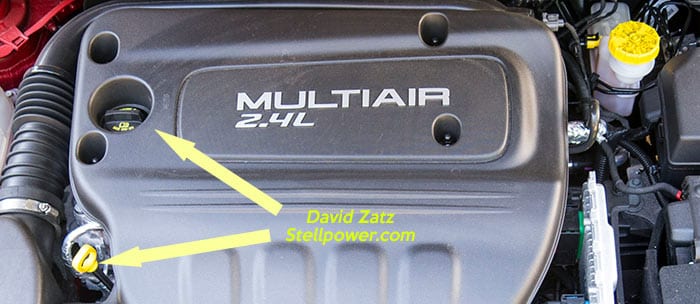 What about the Dodge Darts and Chrysler 200s, though, not to mention earlier Jeeps? They have had similar issues with oil drinking.
We can easily speculate that they will be next in line, but timing is complicated. There is a shortage of automotive coders, and a fixed amount of testing cells; and FCA is doing a good deal of powertrain testing. Coming up with the fix is a good first step, but FCA needs to make sure the fix doesn't increase emissions, cut performance or fuel economy, hurt durability, or cause stalling, under a wide range of conditions and for 200,000 simulated miles per engine.
The most likely scenario, given that this fix has been out for about a month, is that we will start seeing new updates for other engines in the upcoming weeks or months.
If you have a Mopar 2.4 liter engine in your car that's drinking oil, make sure the company has your current address, because chances are there will be a notice for you in the mail.