Lithium-ion batteries have been miraculous for laptops, phones, and watches, but have some issues in cars. The next generation, many believe, will be solid state batteries, which use a solid electrolyte material to provide greater range and increased safety. Factorial Energy has developed what they believe to be a breakthrough in solid state battery technology; developing that to commercial production will be done through a joint agreement with Stellantis, which will fund further research.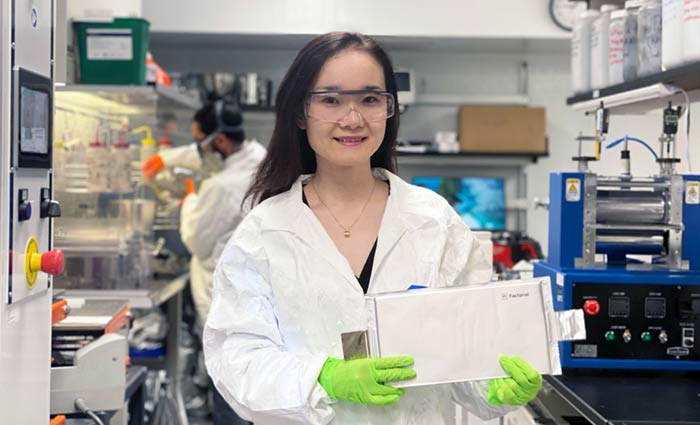 Stellantis has set a 500-mile range as its goal for the STLA Large and Frame platforms, which would like be used for replacements for the Dodge Challenger and Charger, Jeep Grand Cherokee, and Ram 1500. That makes better batteries imperative, and Factorial is the first company to reach the 40 amp-hour benchmark with solid state technology. Range using these batteries is expected to be 20% to 50% longer, at similar cost.
Factorial co-founder and CEO Siyu Huang said, "It is a great honor to partner with Stellantis, a leading global mobility player, which has some of the most iconic auto brands in the world. It is an incredible opportunity for us to advance the adoption of our clean, efficient and safe solid-state battery technology to the mass market."
Factorial also signed on with Mercedes today, and signed a deal with Hyundai-Kia a month ago.
Factorial's FEST™ (Factorial Electrolyte System Technology) has been scaled in 40Ah cells that perform at room temperature. FEST should be a drop-in replacement for existing lithium-ion technologies.
Numerous companies and research groups are working on better batteries, some using solid state technology.