FCA's Brampton, Ontario plant builds the Dodge Charger and Challenger along with the related Chrysler 300; it has been the only home of the Chrysler LH and Lx cars. Now, with the end of all three cars coming in 2023, a series of special interest editions has spiked interest—including a final run of 2,200 Chrysler 300Cs which has a long waiting list.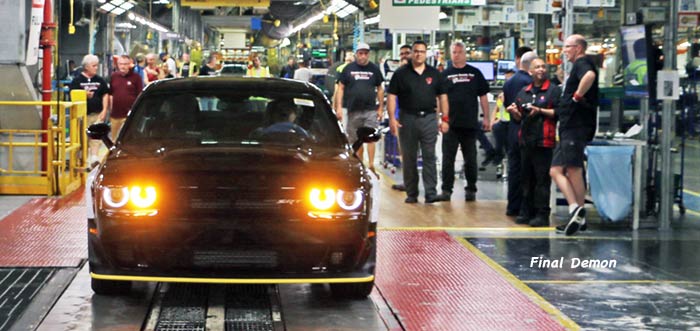 Stellantis would likely prefer to keep the plant hard at work until its scheduled conversion to new products, but parts shortages are shutting it down from September 26 through, according to an announcement to employees, October 16. Production is set to resume on October 17. The plant is currently running two shifts, both of which will be laid off during the downtime. Ironically, two days ago, Stellantis had announced Saturday production for both shifts on September 24 to try to catch up to demand, suggesting that the parts shortage was a surprise.
The company did not have any comment other than:
Stellantis continues to work closely with our suppliers to mitigate the manufacturing impacts caused by the various supply chain issues facing our industry. As the situation continues to be very fluid, we are making production adjustments as necessary to minimize additional production impact.
Supplies of the cars appear to be short of demand, especially given shortages of new cars from pretty much every automaker. Parts shortages have had less of an impact as the effects of COVID shutdowns have been slowly fading, but are still having an irregular impact. Toyota, for example, just cut their production plan by 100,000 vehicles for October alone, due to shortages of chips. Toyota expects to lose another 50,000 vehicles in November. The shortfalls for Toyota appear to largely affect their home market, Japan, and will range from the Yaris and Camry up to nine different Lexus nameplates—and include the new Crown.