Automotive News' Grace Macaluso has just posted details on the new battery plant arriving in a vacant lot in Windsor, Canada. The plant will cost $4 billion, and produce 45gWh of battery cells and modules per year for FCA US factories in both the United States and Canada. The plant is supported by funding and/or tax breaks from Canada, Ontario, and Windsor.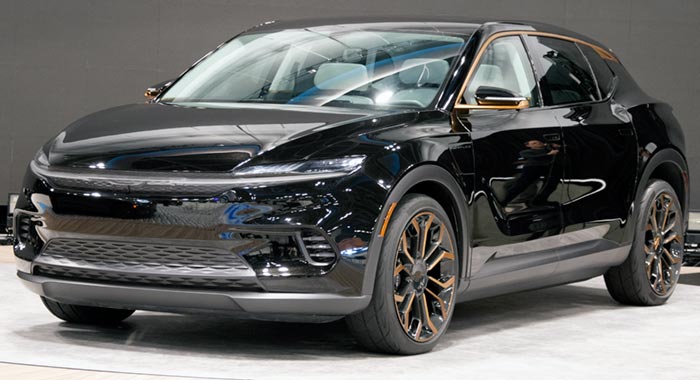 Airflow concept shows the direction of the first modern Chrysler-badged battery-electric vehicle. The conventional shape suggests it will be sold in gasoline-engined form as well.
The plant is a joint venture; LG Energy Solutions—which made GM's Volt and Bolt batteries—owns 51% of it, and Stellantis owns 49%. Around 3,200 people are expected to work in the 4.5 million square foot facility when it hits full capacity in 2025, after opening in late 2024. The factory will produce modules, not actual battery packs.
Windsor contributed the land and tax breaks; federal and provincial governments are fronting $396 million each, according to the article. The investment will be repaid partly in jobs and partly in a series of other factories to make inverters, management systems, sensors, and such; Ontario expects well over ten thousand spinoff jobs.
A second North American battery plant is to be sited in the United States.