The 2022 Jeep Cherokee dropped all but one front wheel drive configuration, raised the specs of the base model, and eliminated the 2.4 liter four-cylinder. At the time, Chrysler didn't make a fuss about dropping the 2.4, which is also used by the Jeep Compass and ProMaster City.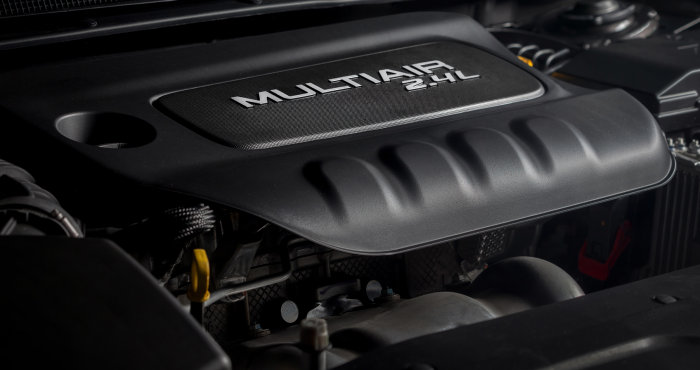 The Compass and Renegade are both rated at 177 horsepower, though the Compass keeps the old 2.4 and the Renegade has the newer 1.3 liter turbocharged engine—which has a wider torque range. However, power upgrades for the Compass have now been confirmed, and the big question is what kind of upgrades we will see—and what will happen with the ProMaster City, also known as the Fiat Doblò.
Likely options for the next-gen Compass and, for that matter, ProMaster City include the most likely—the 1.3 turbo—along with the 2.0 turbo and the new, not-yet-used-by-former-Chrysler 1.5 turbo. Of these, the 2.0 turbo would be most likely for an optional top-of-the-range Compass while the 1.5 turbo would differentiate an ordinary Compass from the Renegade. What's more, the extra 0.2 liters of displacement would help the ProMaster City under load. But even the 1.3 turbo would be a power boost, because while horsepower is identical, the small turbo has far more torque-210 pound-feet of it.
The 2.0 turbo would make the Compass quite sprightly, and it takes regular fuel.
Few are likely to mourn the old 2.4 liter "World Gas Engine." While it proved to be sturdy enough, the original version was noisy and short of low-end torque; the TigerShark upgrades and sound insulation helped with those issues, but it was never really a standout.
Fleet use is harder on turbocharged engines and there is more price sensitivity, making the ProMaster City more of a puzzle. Precious few are sold in the United States, though they are popular in Europe—where most people get the diesels, even today. Heat is much harder to work around when a vehicle spends much of its time unmoving but idling. Fiat may choose to use the 1.3 turbo as the least expensive option, and have an electric version for both the United States and Europe as well.
The new inline six-cylinder Hurricane engine is a Hemi replacement, and highly unlikely to make it into the ProMaster City or Compass.