During Speed Week, Dodge introduced two new entries—the Dodge Charger Daytona SRT Banshee, a car with a name longer than its current spec sheet, and the Dodge Tona…. I mean, Hornet. The Hornet is closely based on the Alfa Romeo Tonale, which in turn was adapted from the Jeep Compass, which was based on the Jeep Renegade, which was a rebuild of the GM-Fiat SCSS platform.
In Hornet R/T spec, the Dodge crossover manages a combined peak hp rating of 285hp and 383lb-ft of torque from a 1.3L turbo engine. With just the gasoline engine, peak power is 260hp.
To put that into perspective, the last SRT4 (2.4L) produced 285hp and 265lb-ft of torque; the Pentastar V6 in the Charger and Challenger puts out 292hp and 264lb-ft of torque.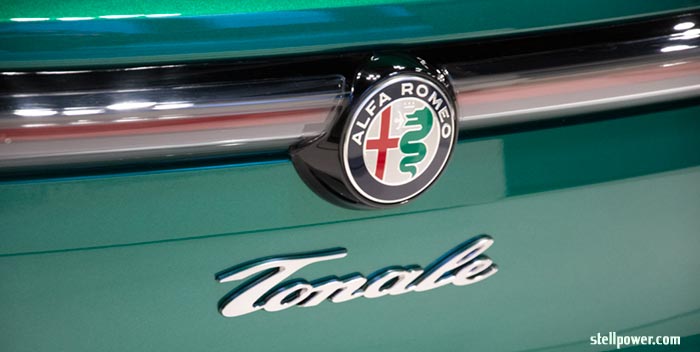 260 hp is quite impressive from an engine whose displacement in liters is less than a large bottle of soda. It's appropriate for a Dodge trying to muscle its way into a new/old segment; and in R/T form, it has more power and performance than its competition in regular R/T guise. But can this new mini crossover also serve as more than just a government mandated compliance vehicle? 
Back in 2003, Mopar released the first SRT4, a hopped-up version of the Plymouth-Dodge-Chrysler Neon. The car rocked the Sport Compact world with a 215hp turbo-four, before bumping that power up to 230hp in 2004. To put that into perspective, the Mustang GT of the time made 260hp from a 4.6L V8 and weighed somewhere around 3,400lb mark, far above the SRT4's 2,900lb. A star was born.
What really made the sport compact cook was its handling. Mopar also had performance packages including a Stage 3 kit that boosted the car to 310 hp and 325 lb-ft—with 100 octane race fuel, 355 hp and 365 hp-ft.
Dodge is no stranger to turbo performance on small engines, which means the potential for another Neon SRT4 ACR type vehicle is possible. The Hornet already offers a Track Pack, but to push the car to SRT levels wouldn't be out of the question. Both Dodge and Alfa Romeo are proficient at tuning small-engine cars to produce large amounts of power and excellent handling. That wouldn't be considered a compliance vehicle, but competition for all sorts of hot cars.  
There have been numerous Mopars with high performance and no V8. The 1980s brought the Omni GHLS and hot Chargers; the early '90s saw the Dodge Shelby Daytona and Spirit R/T, among others. The 2000s brought the Plymouth Prowler, PT Cruiser GT, and Neon and Caliber SRT4, and came close to providing some much hotter Dodges—which sadly remained concepts.
Dodge isn't reinventing itself; it's continuing a trend. Dodge is going to be Dodge and offer the most performance in its segment, any way it can—V8s or not, and, yes, gasoline or not.