With Stellantis in charge and apparently eager to move beyond past mistakes, FCA US entered a guilty plea to conspiracy charges in federal court last two months ago. Today, the sentence came down: the company must pay $300 million for misleading federal regulators about the diesel emissions systems on 101,000 vehicles (Ram 1500s and Jeep Grand Cherokees, all from the 2014-16 model years) with "EcoDiesel" engines.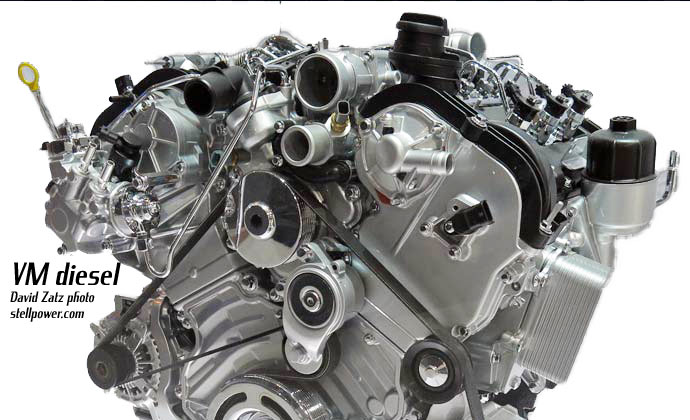 The engines in question were VM designs (the Cummins diesels are not included, and are only used in heavier-duty pickups and chassis cabs). Engine tuning was reportedly done by several groups including VM itself and a Volkswagen-owned consulting firm.
The software was designed to save "diesel emissions fluid" (DEF), which is added to a separate tank from cans or pumps at any truck stop and some normal gas stations; and to increase engine efficiency. It did so by shutting down some emissions controls in regular driving, while keeping emissions controls completely on when it sensed federal test procedures being used.
The fines are $96.1 million, as well as a forfeiture judgement of $203.6 million. FCA US is also being put on probation as an organization, which means any further activity to cheat regulators will be judged more harshly.  FCA US has also agreed to work with the government on further investigation of this crime. So far, three FCA employees, from the European side of the business, have been indicted and are awaiting trial.
The penalty is far lower than Volkswagen's $2.8 billion fine, which does not include $1.5 billion in a separate civil case and $11 billion needed to buy back cars and compensate owners.
For more information, beyond the Associated Press story used by most sources, see the Justice Department's release.