Reading the recalls at Stellpower, people may get the idea that Stellantis recalls its cars at an unusual high rate. In fact, every automaker issues numerous recalls, as cars are exceedingly complex systems made with a bewildering array of option groups to maximize both sales and profits.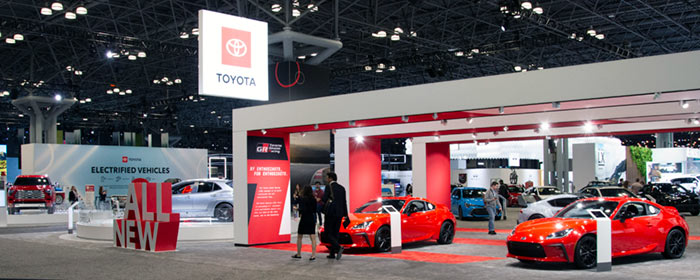 We don't have a lot of Toyota stock images.
It may help to look at a typical day's worth of recalls, as issued by the NHTSA.
Nissan: 2021-22 Rogues and 2022 Frontiers, Pathfinders, and Titans, when used as rentals and the SiriusXM set to "not subscribed," may have infotainment reboots, causing the rear view camera to fail. (10,477 vehicles)
2015-21 Subaru WRX: the backup switch may corrode and stop working, so the backup lights don't go on and the camera doesn't operate (around 60,000 vehicles)
2022 Isuzu FTR and FVR trucks: 11 vehicles have a programming error, so there is no engine braking
Toyota: around 3,500 2022 RAV4 vehicles, including Hybrid and Prime, have issues that prevent the front passenger seat from sensing an occupant, so in a crash the airbag won't deploy.
Toyota: 2022-23 Tacomas have improper welds in the upper child seat anchors (around 75,000 cars)
BMW (finally): 83 of their 2022-23 electric cars may have bad Samsung batteries which can cause fires
Every day brings a new batch of recalls for every manufacturer. Stellantis is neither the best nor the worst in that regard.