Jim Morrison, head of Jeep, told Motor Authority that the Hemi will not be the Grand Cherokee's performance engine in the future, according to an article by Joel Feder. That also means, he said, that the Gladiator would probably not have a 392 V8 stuffed into it.
The Trackhawk model might be destined for history, according to Morrison, while there will be more 4xe Jeeps. There might be a variation of Trackhawk, though, based on electric or hybrid-electric powertrains.
The new Grand Cherokee 4xe handled the Camp Jeep course with aplomb. While not as quick as a 392 Grand Cherokee would be, it is nearly a full second quicker in zero-to-sixty sprints and gets better economy than then 5.7 Hemi. There will still be performance versions of the Grand Cherokee, but Morrison didn't confirm (or deny) that they would be based on the Hurricane, which has a 420 hp and a 510 hp version.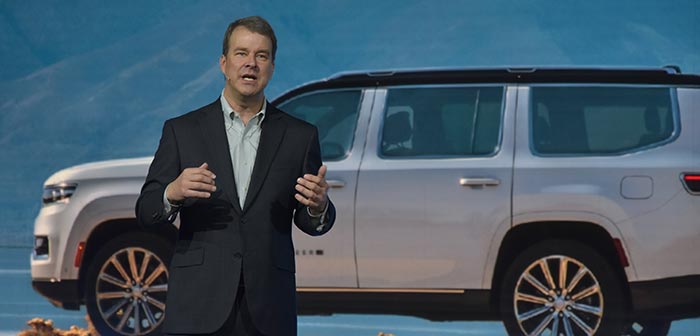 He also confirmed that a full-electric or hybrid-electric powertrain would be on all Jeeps by 2025. Morrison, an off-road enthusiast, also said that the 4xe Wrangler at the Easter Jeep Safari was his favorite package; riding on 37 inch wheels, "It goes anywhere," according to the story.