The Direct Connection Contingency Program is providing Dodge Challenger Mopar Drag Pak racers $10,000 to win at National Hot Rod Association (NHRA) Factory Stock Showdown and National Muscle Car Association (NMCA) Factory Super Cars events.
The $10,000 purse is the largest contingency award from a manufacturer in the NHRA Factory Stock Showdown and NMCA Super Cars classes; it will be up for grabs for Drag Pak drivers at 14 events (eight 2022 NHRA Factory Stock Showdown events and six NMCA Factory Super Cars races).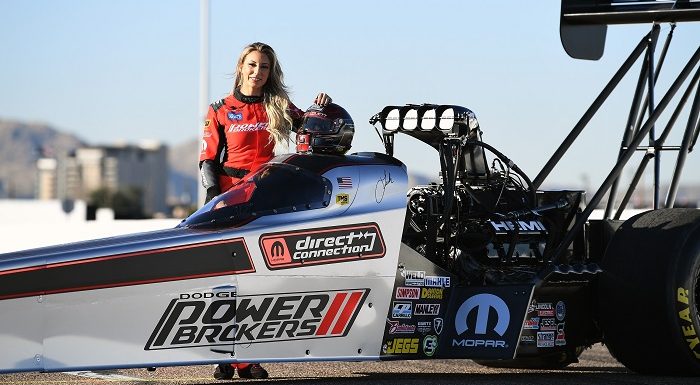 This is part of the Dodge 24 Months of Muscle Never Lift calendar. Last month, the campaign announced Dodge's partnership with Tony Stewart Racing, which features Top Fuel driver Leah Pruett and three-time Funny Car World Champion Matt Hagan. The $10,000 contingency announced yesterday is for amateur drivers.
"Dodge remains committed to the grassroots racers and enthusiasts who build our brand, and the $10,000-to-win Direct Connection Contingency Program is a perfect pipeline to feed the spirit and enthusiasm that fuels us," said Tim Kuniskis, Dodge CEO.
The Direct Connection Contingency Program will also offer $1,000 for each victory and $500 for a runner-up by a Drag Pak driver in the NHRA Stock and Super Stock classes. The program will also continue the long-running support from Dodge and Mopar for a variety of grassroots NHRA racers competing in the Stock, Super Stock, Super Gas and Super Street classes.
The Dodge Top Finisher Award will again provide monetary rewards to the Stock and Super Stock class drivers of Dodge, Chrysler or Plymouth race cars that advance the furthest in eliminations at the 22 2022 NHRA national events. (There are 22 events for '22.)
Racers carrying the Direct Connection decal and using specified parts, including specific valve covers, intake manifolds, and the Drag Pak engine assembly, will also receive monetary rewards for victories or runner-up finishes in NHRA Lucas Oil Drag Racing competition. Complete details and rules for the 2022 Direct Connection Contingency Program are available at DodgeGarage.com/racing-hq or NHRARacer.com.