GM's pretax profit in North America rose by 14% in the first quarter, to $3.6 billion, but the company as a whole saw net income drop by 19%, to $2.4 billion. This was largely due to $875 million for employee buyouts; the company also set aside $99 million to buy out those Buick dealers who are leaving rather than supporting electric cars. Like Chrysler, Buick sees itself as all-electric in the future.
Adjusted earnings for the first quarter, before interest and taxes, ended up at $3.8 billion, though global revenue rose by 11% to $40 billion—$33 billion of which came from North America (a first-quarter record). GM's chief, Mary Barra, said that tough competition in China, where a price war is heating up between domestic electric car makers and Tesla, requires serious cost cuts. Automotive News quoted Barra as saying, "All of this is coming together in a way that will fundamentally change the narrative that traditional automakers can't deliver competitive EV margins."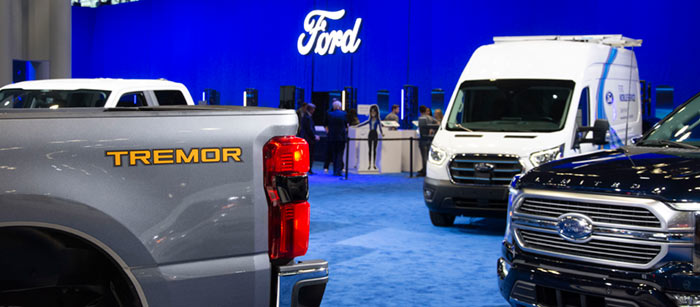 At Ford, revenue rose by 20% as both volume and prices increased; net income was $1.8 billion, far better than the three-billion-dollar loss in Q1 2022. Revenue was $41.5 billion for the quarter, greater than GM (which sold off its European assets, while Ford kept its European properties). EBIT was $3.4 billion. The company lost $722 million on its electric-car business, which is still ramping up.
Stellantis will be reporting its first quarter profits and global sales tomorrow at 8 am Eastern time; Stellpower coverage is likely to show up around 9:30 am EST. Update: check our coverage of Stellantis global sales and profits.