Three plants are listed in the 18 former Chrysler sites set for closure, and a recent, unconfirmed leak claims the state-of-the-art Chrysler Technology Center and headquarters campus may be listed as being for sale.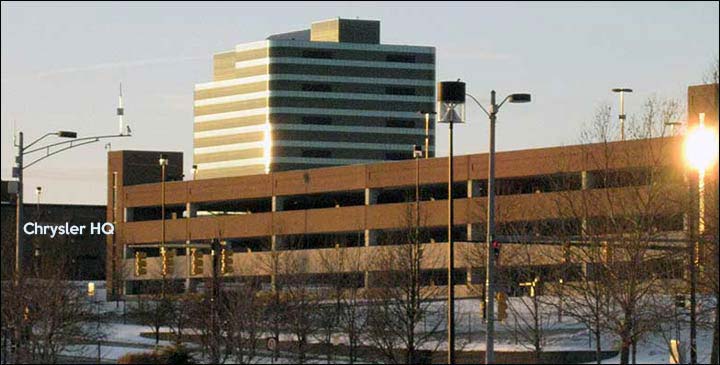 The list of facilities to be closed, issued by CNBC, includes the Belvidere plant, which would become a (likely nonunion) parts distribution center and, on a smaller scale, maker of EV parts. Trenton South, which makes V6 engines, would close completely; Trenton North is already a nonunion warehouse, and one source claimed that FCA US was seeking third party companies to rent space on the grounds.  The Tipton Transmission plant, its equipment still relatively new, would also close as Chrysler phases out the nine-speed automatic in favor of other transmissions—likely the Punch Powertrain hybrid-friendly setup.
The company also listed a number of warehouses (which they call Parts Distribution Centers, or PDCs), mostly in the northern midwest, which would be shut down as Trenton North and Belvidere take their place.
The Chrysler Technology Center was the most advanced automaker engineering and testing facility in the world when it was finished in the late 1990s; the headquarters tower came later, and includes an iconic pentastar which would be prohibitively expensive to remove. A 1980s-1990s fashion of selling one's headquarters to lease it later, resulting in a one-time cash boost, may be the strategy here rather than closing it down entirely. The company is still engineering new cars and trucks in North America, with a gasoline-powered 2025 Dodge Challenger recently spotted.
The cost-cutting moves come as the company has been reporting quite high profits and margins.