A new Dodge Challenger prototype has been spotted within the company, according to a stellpower source.
Over a year ago, a different source said the "LB" body Challenger would boast a choice of Hurricane straight-six or full-electric power; a "4xe" style setup is also possible, and the Pentastar V6 could well make a comeback as a low-cost entry-level engine to keep the starting price low. Another low-end option would be the Hurricane Four.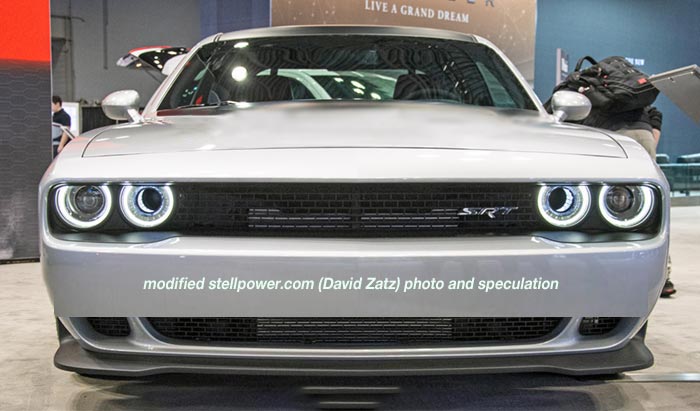 The largest changes are reportedly up front, where the Challenger has stuck closely to the 1970 originals; the rear is said to be quite similar to current models. Compared with the poorly rendered model above, we'd expect the hood to slope down more, for aerodynamics, with a smaller bumper area and maybe a smaller grille. The retro looks may stay—or they might not.
Many on social media have assumed that the presence of an all electric Charger Daytona and Challenger means there can be no gasoline powered versions, though the Ram 1500 REV will coexist with gasoline powered Ram 1500s.