The Dodge brand does not build any Challengers or Chargers with the steering wheel on the right, since the vast majority of those vehicles are sold in the United States and Canada – where we drive from the left side of the car. This is a pretty substantial problem for Mopar fans in Australia, as vehicles are required to be right-hand-drive for legal road use. It isn't like the United States, where you are free to drive a right-hand-drive car even though most vehicles on the street are left-hand-drive – it is 100% required to have a right-hand-drive car in Australia.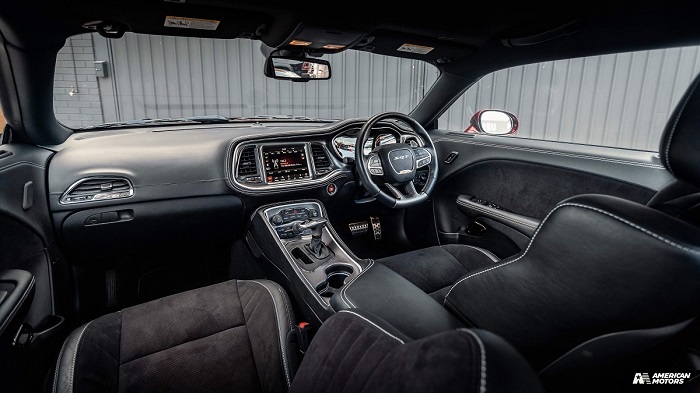 Seeing as how the Dodge brand doesn't build any right-drive vehicles and Australia requires right-drive, it should come as little surprise that the brand doesn't market vehicles in that market. There are no Dodge dealerships at all, so all modern Challengers and Chargers are sold by gray market importers. Gray marketing importing is fairly common in the automotive world – especially pertaining to high performance vehicles – but in most cases, the biggest cost is getting the car to the foreign country. In Australia, getting the car there is the easiest step in the process. Once in Australia, every new Dodge Challenger and Charger has to be converted to right-hand-drive, and that is an elaborate process.
I had a chance to talk to Nick and Alex Watson of American Motors – the leaders in Australian Dodge Challenger and Charger sales – for a piece on Dodge Garage. Their company imports the cars from around the world and once in their shop, the cars are converted to right-hand-drive, carefully preserving the full factory look, feel and function. The process takes about 250 man-hours and as you might expect, it makes the cars substantially more expensive than they are in the USA. For example, Hellcat cars sold in Australia carry a price tag in the $300,000 range, but that is the price to pay for driving the ultimate American muscle car down under.
Click here to read the piece on Dodge Garage.