Speculation. The Jeep Grand Cherokee Trackhawk (née SRT) was a big seller; but when Jeep moved to a new platform, it left the SRT/Trackhawk behind. Though Hellcat engines are most likely gone at the end of the year, Jeep could still bring back the beloved performance SUV.
Powertrain. Jeep might consider a hybrid powertrain option for the Grand Cherokee SRT / Trailhawk, hooking up the high output Hurricane Six to batteries and big motors. Or they could just hook up the "normal" high output Hurricane for an exhilarating driving experience akin to the 392 Grand Cherokee, but with better mileage. A hybrid could probably come close to the 707-hp Hellcat's thrills. Electric motors' instant torque would take some of the burden off the straight-six.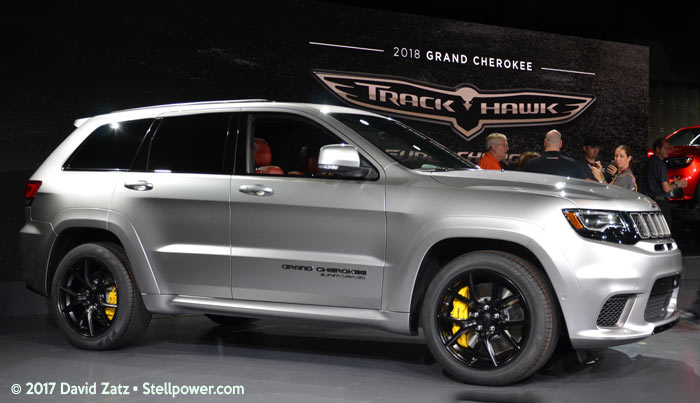 Suspension: Jeep could further boost the performance of the Grand Cherokee Trackhawk with its newer and presumably more advanced chassis, resulting in more agility and precision on the road than the original. Bolstering offload performance would likely require a new model, but it might add to perceptions of capability for all Grand Cherokees.
Only time will reveal the true direction Jeep takes with the Grand Cherokee Trackhawk, if any; but a Hurricane engine was promised and remains extremely likely.