These images of Dodge Charger chassis from the assembly plant were posted recently to Allpar's forums by member con383, who only said they were "found online."  See our updated story.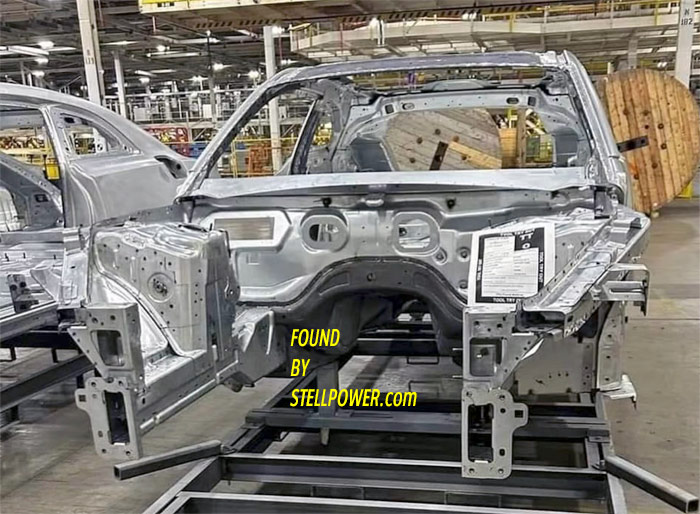 The body shells, with a paper whose only readable letters are "TT," appear to be ready for a standard engine, unless the apparent gasoline filler area is actually a port for a charger. The next-generation Dodge Charger is expected to take either a twin-turbo straight-six "Hurricane" engine, most likely in a hybrid setup, or batteries (Dodge Charger Daytona); a four-cylinder hybrid for the base model is also quite possible, since in the Jeep Wrangler this setup provides V8-type acceleration with V6-type mileage.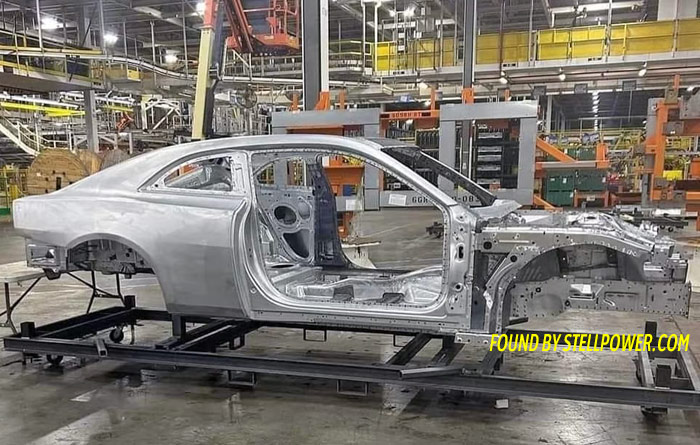 Most EVs and PHEVs keep their charging ports on the front fender; Tesla's is on the rear.  The apparent fuel filler door is most likely just that—a fuel filler door. In any case, there's no question that Dodge will keep making gasoline powered Chargers—it will.
The provenance of these images is unknown, and they might not be a next-generation Charger or Challenger. These could be images from a prior project as easily as from the future 2025 Dodge Charger.