Yesterday, we brought you the news that Mark Pawuk had won the Factory Stock Showdown class at the NHRA Midwest Nationals, setting a class E.T. record of 7.583 in the process. Many Mopar fans in Facebook racing discussion groups joked that the Dodge Challenger teams would be "punished" for Pawuk's new record.
Today, the NHRA announced the "punishment" that many Mopar fans had feared. Technically, it isnt punishment but rather, the NHRA's way to "control performance and maintain parity in the category", but in the long run, when you are making an entire group of racers of a certain type of car drop power going forward, it is a punishment for someone going fast.
The rule change, which is effectively immediately, requires Dodge Challenger Drag Pak racers to increase the size of their supercharger pulley from 3.5 inches to 3.75 inches. A larger pulley leads to less boost and less boost leads to less power. The NHRA also lowered the weight requirement of the Dodge Challenger Drag Pak from 3,575 to 3,525, but that quarter inch of pulley will make a much bigger difference than the 50-pound weight drop. As a result, the teams will have to work harder to get into the range of elapsed times needed to win races in Factory Stock Showdown.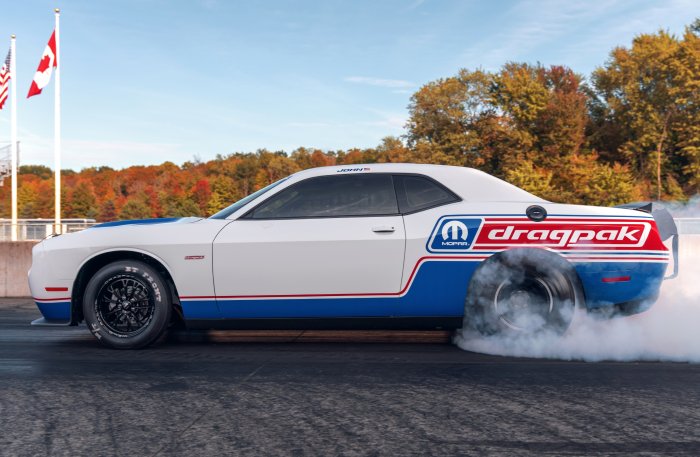 For the quickest Dodge Challenger Drag Pak drivers, this power decrease makes it easier for the competition to keep up, but for the teams who aren't qualifying towards the top of the group, this makes competing with the top teams from Ford and Chevy considerably more difficult. How big of a difference with these rule changes make?
We will find out at the NHRA Texas Nationals later this month.