Stellantis apparently had the money for a new UAW agreement after all, with net global revenues up €45 billion in the third quarter (Q3), compared with the third quarter of 2022 (Q3 2022).
Volume rose by 11%, with most regions around the world rising. BEV sales rose by 37%, mainly driven by the Jeep Avenger and commercial sales. Inventory was 1.39 million vehicles as of September 30.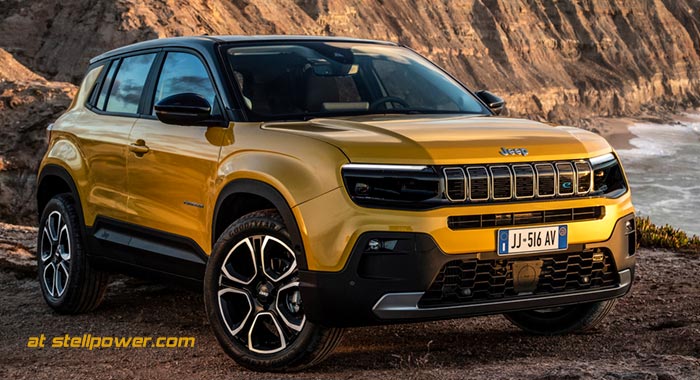 The company claimed that the UAW and Unifor strikes together hit profits by around €3 billion, compared to planned production. However, inventories on the ground are still quite high, and the impact of the strike remains a question. The company is flush enough to announce €1.5 billion more in share buybacks during 2023.
North America. Stellantis actually posted a more optimistic 2023 sales outlook for North America, claiming an 8% increase in sales rather thant he original 5% increase. Estimates for Europe and MEA (Middle East and Africa) also improved, while South America went from a projected 3% gain to "stable" and India/Asia-Pacific and China remained unchanged.

In North America, shipments rose by around 29,000 in the quarter, compared to Q3 2022; revenues rose by €452 million, to €21.5 billion. The gain in net revenue (2%) was attributed to higher volumes, positive mix, and better net prices, but "mostly offset" by unfavorable foreign exchange rates.
Year to date, North America pulled in €67 billion in net revenues—easily making it the profit center of the company. Europe brought in €49 billion, and then the next best was South America with €12 billion; but every region and Maserati was positive. Stellantis netted €143.5 billion year to date.