Yesterday we saw that the Challenger cruised to a victory over the Mustang in sales—but what of cars in general, or vans, or pickups?
Ram sold 117,699 pickups and chassis cabs in the second quarter of 2023 (all figures are for US sales only), just about the same number they sold in the same period of 2022. Year to date, sales are down by 9%, but still come to nearly a quarter million.
Ford had no trouble selling pickups, seeing a 34% gain in their full size lineup (not counting the electric ones); their sales rose to 212,516 for the quarter. That's quite far ahead of Ram; part credit might be given to resolving supply chain issues and adding missing parts to pre-built, stored vehicles.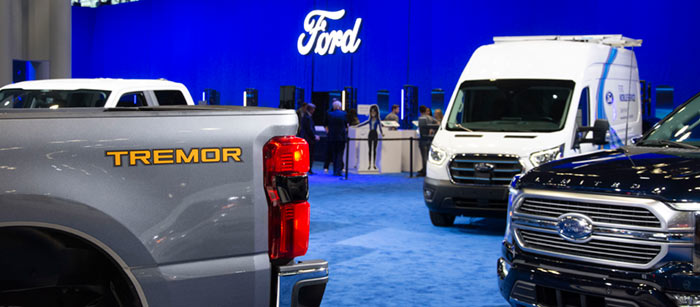 Chevrolet, like Ram, saw sales sag just a little—from 143,032 to 141,299. They gained a bit with light-duty (1500) pickups, lost a bit with heavy-duty (2500/3500) pickups, and lost more with medium-duty models (4500 and above). Chevrolet has sold 268,291 pickups year to date, well above Ram. GM doesn't just sell Chevrolet trucks, though; GMC Sierra has light and heavy duty models, add 75,810 more sales in the second quarter. GM as a whole hit 217,109, beating Ford by around 4,600 pickups. As so often happens, GM took the pickup crown as a company while Ford took it as a marque.
In vans, Ford also gained—Transit rose by 30% to 32,031, not including 1,744 E-Transits. GM sold 9,227 Express trucks and 7,269 Savanas, coming in at around half of Ford's big van sales. Ram slid into the middle, selling 20,200 ProMasters—up 27%—in the quarter. Amazon has stayed a devoted fan of the ProMaster even as it's acquired 5,000 custom-engineered Rivians and is awaiting around 95,000 more Rivians.
Ford also sold 4,924 Transit Connect small vans, down by 27%; Ram's equivalent, the ProMaster City, sold nearly as well, with 4,114 changing hands.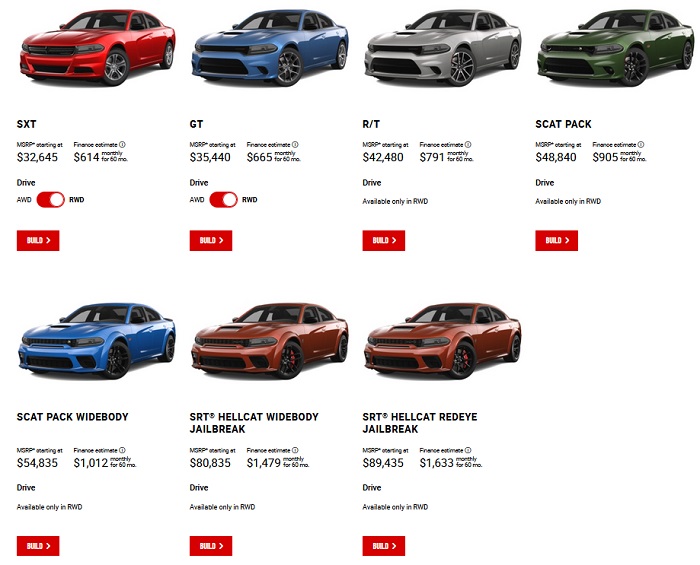 There's one more area where Stellantis truly beat Ford in sales: traditional cars. In that category, Ford only has the Mustang—even if we include Lincoln. They sold 10,761 Mustangs.
GM beat that number with the Chevrolet Bolt, which hit 13,959 after a production increase. Indeed, Chevrolet almost matched Mustang sales with both the Corvette (9,125) and Camaro (9,557), and they still had 40,731 Malibus in reserve. Keeping the Malibu alive turned out to be a good choice. Cadillac didn't fare quite so well with cars, selling 8,120 CTs, but that may be all they need for profits at that level. Buick sells no coupes or sedans.
Stellantis had seven traditional cars in the sales sheet. The hottest seller was the Charger, at 24,604, easily doubling Mustang sales; or, if you prefer, coming close to Bolt+Corvette. Second best was the Challenger, at 12,904, while the 300 came in at 4,208. The other cars don't sell quite as well, for obvious reasons—they sold one Alfa Romeo 4C, one Chrysler 200, and one Fiat 500. The last model is the Giulia, which turned in 865 sales.

Finally, we have the famed minivan, which has fallen on hard times in Stellaville. The company sold 44,935 Pacificas, which is far above Q2 2022's mere 32,097, but nowhere near where minivan sales should be, even if we through in the single Dodge Caravan from the quarter. Year to date, Pacifica sales rose 26% from Jan-June 2022, to 73,845 in Jan-June 2023.
Ford and GM gave up competing years ago.
One-time market dominator Honda turned in a year-to-date figure of 39,466, which sounds bad but is an amazing 91% gain over 2022—when Honda only sold 20,709 Odysseys. Meanwhile, Toyota slapped down a serious challenge by making every Sienna a hybrid (Chrysler makes the Pacifica PHEV a high-priced option, while Honda doesn't have a hybrid mini). The market seems to have yawned at that, giving Toyota a 19% sales drop—to 27,940 for the year to date. That's even less than Honda, and nowhere near Chrysler 73,845.
The good news is that Chrysler again has the best-selling minivan, and its sales are enough to command an entire plant; the bad news is that it's still not selling as well as it should in a high-priced market, and no replacement has been described so far. Still, it's good to see Chrysler dominating the American minivan market again.