Last week, NHTSA published three new recalls covering Stellantis North America vehicles.
2019-21 Ram ProMasters may not go into Park properly, allowing the vehicles to roll away if the drivers didn't set the parking brake (and though it's quite large and easy to use, many don't). This recall affects over 165,500 vans with the 62TE automatic transmission; internal debris may prevent the parking pawl from engaging and stopping the vehicle from rolling. The recall has a two-step fix, starting with updating the powertrain computer, and finishing with, if needed, inspecting and replacing the transmission or internal parts. This affects vehicles made from July 25, 2018 to November 27, 2021 and excludes the diesels, which use a different transmission. There appear to have been 64 cases of rolling so far.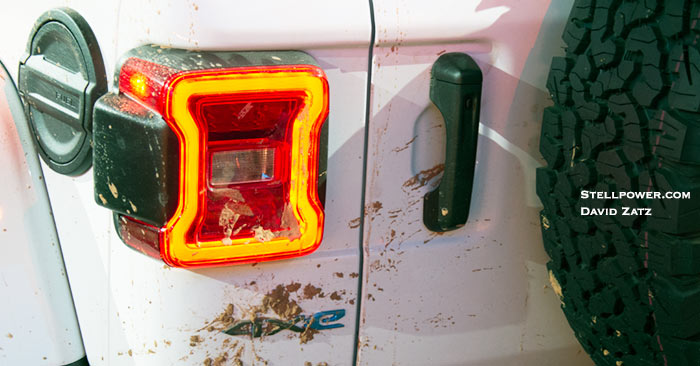 2016-17 Jeep Cherokees may lose the ability to move or to hold the vehicle in place in Park, due to damage to the power transfer unit (PTU) which provides all wheel drive. This only affects Cherokees with a two-speed PTU (having a low 4×4 gear) made from September 3, 2015 through September 23, 2016. The problem was in insufficiently strong differential input spline; models made after September 23, 2016 have a stronger spline. Over time, movement between the input splines and output shaft can wear off the teeth of the input splines, so torque can't be moved between the front wheels and transmission—causing lack of motion in FWD mode and loss of Park when not moving. There appear to have been 23 cases where this has happened in the United States, over around 26,000 vehicles. The part itself was supplied by American Axle (AAM).
Finally, Wranglers may stall out because, and this is an odd issue, the fuse inside the high-voltage battery is lose. Heat can cause the fuse to fail and cut the motor out. This only affects the 2022-23 Wrangler PHEV (4xe); the high voltage battery pack was made with the wrong fuse fasteners. Dealers can inspect and replace the fuse assembly. Only around 2,600 Wrangler PHEVs are affected, and all were made from January 10, 2022, through September 20, 2022. The issue may illuminate the engine light, change drivability, or result in noise at the battery pack, which is made by Samsung SDI. Only two field reports of this issue have come in.
Other passenger car recalls include mistakes on the owner's manual (Nissan Leaf, 2013-17), blank displays (2023 Kia Niro, Soul, Sportage, Telluride), fracturing rear driveshafts (2023 Genesis GV60), incorrectly installed replacement airbag inflators (2004-06 Ford Ranger), battery software errors (various 2022-23 Mercedes EQ and S series), and breaking rear video screen brackets (2021-23 Bentley Flying Spur).