The NHTSA has issued their weekly listing of recalls; this week was fairly light on the passenger-car front, only affecting GM, Ford, Volkswagen, and Mercedes. Stellantis/FCA US did not have any new recalls in the past week.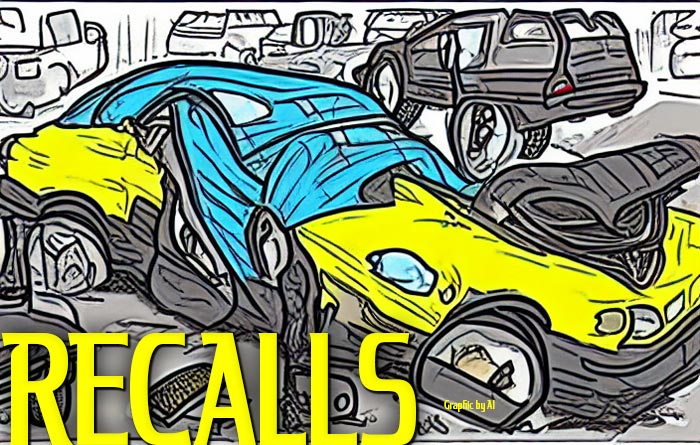 GM had possible ruptures in roof rail airbags in the 2014 Cruze/Verano small cars. Ford had yet another vehicle rollaway issue, this time from driveshafts disconnecting in 2020-22 Ford Explorers. Mercedes had two recalls, one on 2022-SL models with poorly secured wiring harnesses, and one with incorrect child seat anchor covers on the 2022 EQB350. Finally, the 2019 Volkswagen Atlas side airbags may deploy "improperly."
Other recalls covered motorcycles (Harley-Davidson fuel and brake fluid leaks), big trucks, and RVs, and Lightning eMotors software failing to turn on dashboard warning lights each time the key was put to "on." Lightning retrofits Ford vans and pickups with electric motors and batteries or fuel cells.