This morning, Tim Kuniskis introduced the world to the Never Lift program, which included the first details of the reborn Direct Connection program. Back in the 1970s, Direct Connection provided high performance parts for Mopar owners who wanted to go faster than they could in stock form. Back then, the Chrysler Corporation helped Dodge owners go faster by offering all sorts of high performance upgrades and even in the 1990s, it was common to see the Direct Connection logo on many Mopar race cars at your local drag strip.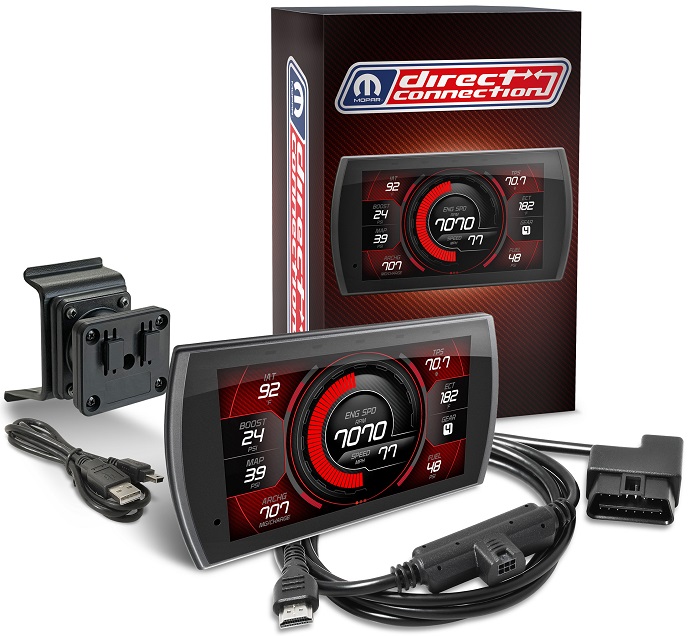 Today's video introduction and accompanying press release pointed out the fact that, among other things, Direct Connection will offer performance kits for modern Dodge vehicles. One of the images included with the press release (above) shows a plug-in tuning device and the press release mentions that owners will be able to unlock nearly 100 horsepower from the Stage 2 kit, but there is no other information. We don't know what these stage kits will include, but based on my basic knowledge of Hellcat tuning and an image in today's debut video, we can make some guesses.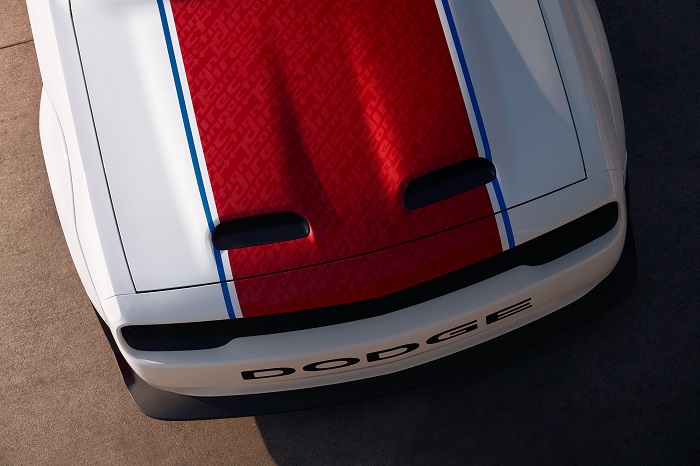 Hellraiser Pulley
Towards the end of this afternoon's Dodge video, Kuniskis is talking about the Direct Connection tuning packages and on the screen is the same tuning device shown above. However, towards the end of that short segment, a Hellraiser pulley is shown. Between a proper engine tune and a Hellraiser pulley, a modern Hellcat car can easily pick up around a hundred horsepower with a few other upgrades. We imagine that larger fuel injectors – similar to those offered in the Demon – would be needed to make the extra power in the standard Hellcat cars, but we don't know for sure. The Redeye models have a beefier fuel system than the original Hellcat, so the larger injectors may not be needed.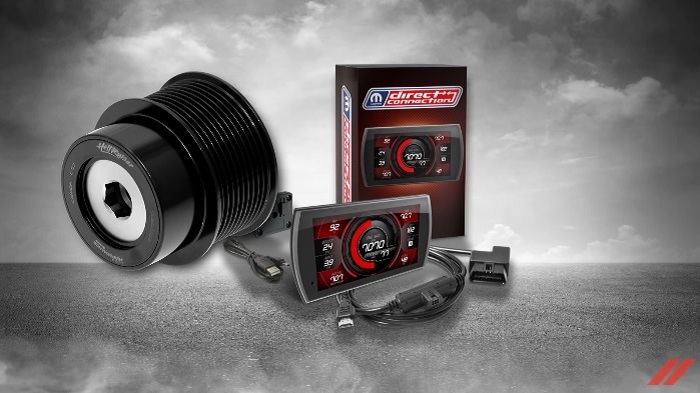 In any case, with a good tune and a Hellraiser pulley, it is fairly simple to pull an extra hundred horsepower from either the standard Hellcat or the Redeye. Lots of tuning shops around the country have been making stronger Hellcat cars with this simple combination for years, but there is a distinct advantage for the Direct Connection kits.
These upgrade packages – when installed by an approved dealership – will not have any negative impact on your vehicle warranty or your ability to pass your local emission tests. These kits are 50-state-legal, meaning that your Dodge Challenger, Charger or Durango will still pass an emission test, even after adding upwards of 100 more horsepower. You will also gain this extra power without any concern of voiding your warranty.
"Dodge is a pure performance brand, and the reintroduction of Direct Connection will empower members of the brotherhood looking for increased performance without violating emission requirements or the factory warranty," said Kuniskis.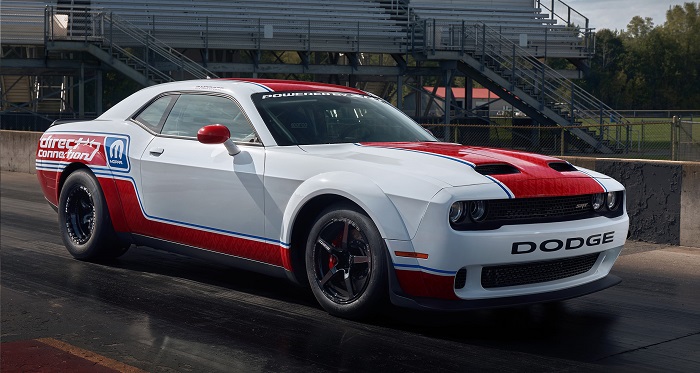 Of course, the press release also mentions more power from a Stage 3 kit that is currently under development. Should that kit go a little deeper in terms of upgrades, we could easily see another 50+ horsepower being added – although it is unclear whether that package would be emission-compliant and warranty-friendly. However, for current Hellcat owners, an extra hundred horsepower with a factory warranty sounds pretty sweet.
Upgraded Driveline Components
After Kuniskis talks about the engine tuning program, he mentions that there will be some upgrades in the Direct Connection program from the 2018 Demon.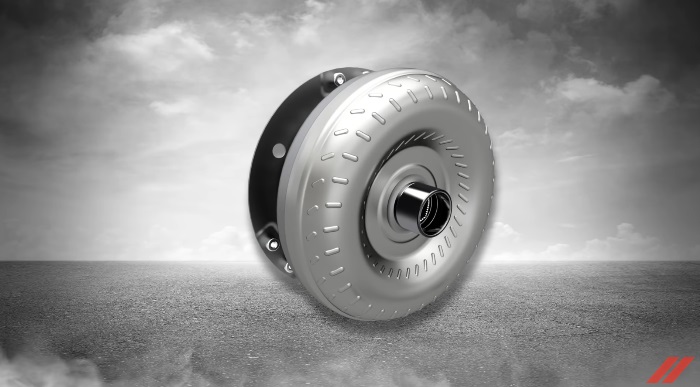 The video then shows a torque convertor and an array of driveline components, including a differential, axles and a driveshaft. Most Hellcat owners know that the driveshaft, axles and differential are often the most common items to break under heavy abuse, so it makes sense for Direct Connection to offer stronger driveline bits to stand up to the added horsepower.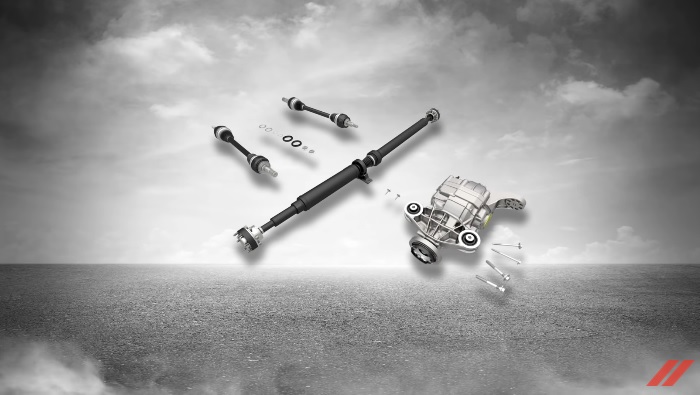 Finally, the images accompanying today's press release showcased the Dodge Challenger SRT Hellcat Redeye Widebody which the company has been using for development of these Direct Connection parts. As you can see in the images here, that car has non-stock wheels and tires, with what appears to be a Weld beadlock wheel out back and lightweight skinnies up front.
Mopar offers beadlock wheels for various Jeep and Ram models, so there doesn't seem to be any reason why Direct Connection wouldn't offer them for the Challenger and Charger. Of course, the 2018 Demon came with skinny front wheels for the track, so the company has clearly already spent time developing lightweight front track wheels in the past – so it is an easy addition to the modern performance catalog.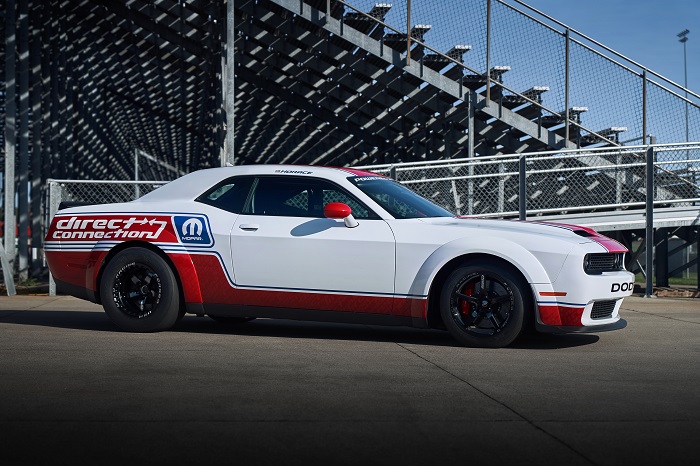 So, while we don't have any official details, it seems likely that in the coming months, Direct Connection will offer engine performance upgrade kits, torque convertors and driveline components for the Dodge Challenger Hellcat and Redeye. Some of those parts would obviously apply to non-supercharged Challengers as well as Dodge Chargers, but we will have to wait for official details to see which modern Dodge owners will stand to benefit the most from the return of the Direct Connection program.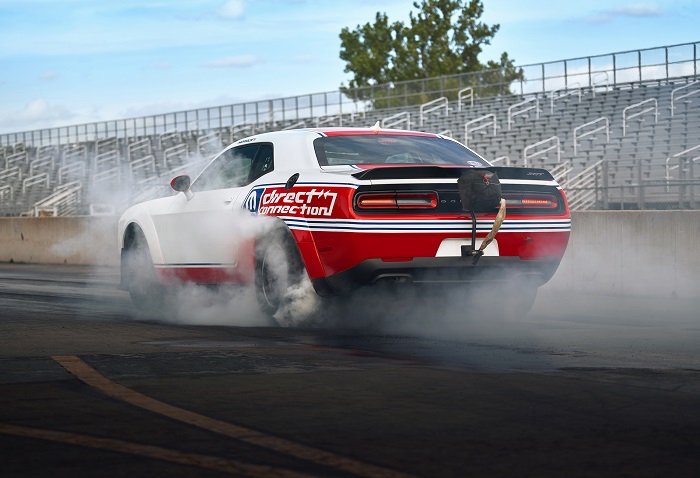 As a Hellcat owners, I cannot wait for the official details on the tuning kits, as an extra hundred (or so) horsepower with all of the protection of the factory warranty sounds pretty nice. With more details on this program coming on December 15th, we won't have to wait long for more information on adding more power to our Dodge Hellcat cars.