Along with the loads of news pertaining to 2023 Dodge models, the brand also announced an array of new items coming to the Direct Connection catalog. Not surprisingly, Dodge is looking to support those Challenger and Charger owners who race on the track as well as those who want more power and style on the street.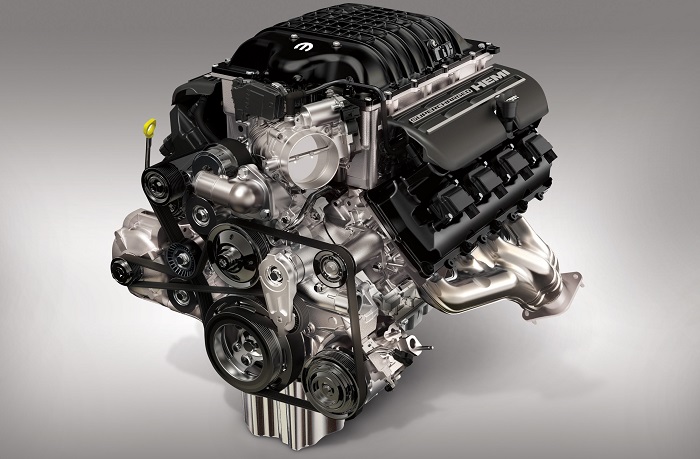 "Not only do we listen to our Dodge owners, but the brand also delivers the performance products our street car enthusiasts, drag racers and vintage muscle fans need," said Tim Kuniskis, Dodge brand chief executive officer – Stellantis. "Direct Connection is a program that lives up to its name, offering a pipeline of new products, including a Drag Pak Rolling Chassis for our sportsman drag racers, new licensed carbon fiber panels to cut weight and improve performance, and many more new additions to our growing performance parts portfolio."
First up, Direct Connection is adding a Drag Pak Rolling Chassis and a body-in-white Challenger to the portfolio.
The Drag Pak Rolling Chassis features a fully TIG-welded roll cage in 4130 chromoly tubing, double-adjustable Drag Pak-specific tuned Bilstein coilover shocks, a four-link rear suspension system, Strange Engineering 9-inch rear end and Strange Engineering Pro Series II racing brakes and Weld beadlock lightweight wheels with Mickey Thompson drag slicks out back and skinnies up front. This car is NHRA-certified for 7.50-second elapsed times- you just need to add your own engine, transmission and drivetrain management system.
The Drag Pak Rolling Chassis has an MSRP of $89,999.
If you need a body and chassis, but you have all of the other components, the new Direct Connection Dodge Challenger body-in-white is the perfect option. This is a truly bare chassis and body – you have to add everything from the wheels to the engine and all of the interior parts – but it lists for just $7,995. This is the perfect option for anyone building from a wrecked car or a collection of parts.
Next up, Direct Connection is adding a handful of key go-fast parts for Hellcat owners. The 2.7- and 3.0-liter IHI superchargers will soon be available, as will be the 8HP70 and 8HP90 transmissions. The 8HP70 will go on sale first, but Kuniskis stated that the 8HP90 will be available in the catalog soon as well. These plug-and-play transmission kits are ideal for anyone who is building a restomod with modern Scat Pack power, or anyone who is rebuilding a Scat Pack car with a broken automatic transmission, and once the 8HP90 becomes available, those builders with big power will have a plug-and-play option as well.
In addition to forcing more air into the engine, Direct Connection will soon begin offering American Racing Headers for the Dodge Charger, Challenger and Durango, made from 304 stainless steel and intended to work with an X-pipe to allow the engines to exhale a little easier. Dodge didn't state exactly which engines would get a header option from Direct Connection, but it does reference Hemi power and the supercharged models.
Finally, Dodge is working with Speedkore to offer a collection of carbon fiber parts for modern and classic vehicles. Direct Connection will offer a huge spread of parts for the modern Challenger, including the rear spoiler, front splitter, rocker panels and rear diffuser, but the catalog will also have full bodies of classic Mopar muscle cars. This, of course, includes the 1970 Dodge Challenger, but the Plymouth Road Runner and Barracuda will also be offered through this program in the future.