From the moment it rolled onto the scene, the Dodge Charger captured the imaginations and hearts of motor enthusiasts across the world. Its striking blend of raw power and aggressive design set it apart—as did its generous passenger space.
This American classic has witnessed several revisions and incarnations over the years, but through it all, the Charger tended to exceed expectations, with media and popular attention frequently focusing on the hot Hemi V8s, which eventually reached a stunning 1,025 hp. But what of the relatively humble Charger SXT, which has always had a humble V6, from the 2006 launch to the final full model year.
SXT was a mid-level trim for most Dodges when the Charger first showed up; the base Charger SE came with a little (though sophisticated) 2.7 liter V6, while the SXT had Chrysler's best V6—the 250 horsepower 3.5. One interesting feature was the dual-length intake manifold, which could alter the effective length of the intake tubes to optimize either low-end torque or high-end horsepower. The Charger SE stayed on as the base sedan right into 2014.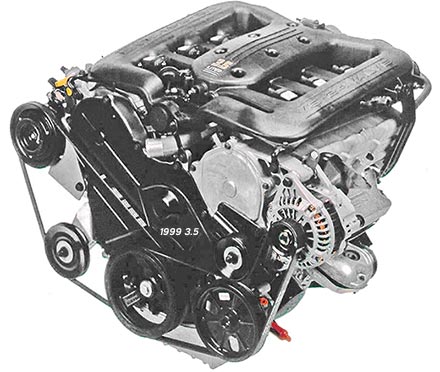 While this engine was a bit overwhelmed by the weight of the big Charger—which was far heavier than the bigger Intrepid the 3.5 had performed so well in—the Charger SXT was still a good balance between performance and practicality. It was often viewed as the more sensible Charger, with decent performance and better fuel efficiency than its high-performance counterparts.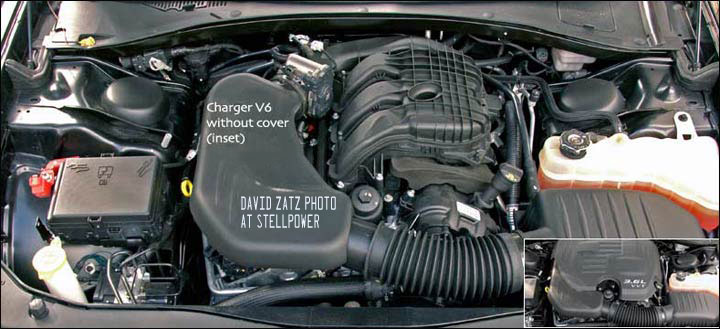 That balance, and the attractiveness of the Charger SE and SXT, grew more favorable in the 2011s, when the 292-hp Pentastar V6 arrived. Then the eight-speed automatic arrived and made it a serious good deal—with similar performance to the first-generation Hemi Chargers, running to 60 mph in around 6.6 seconds. All wheel drive also became optional for those wanting an all-weather vehicle.
The Dodge Charger SXT, often overshadowed by flashier models, has always been a well-balanced car. The engine was upgraded to 305 horsepower, and the interiors and suspensions gained upgrades similar to those of its more powerful Hemi brethren. Fuel economy remains a major advantage, especially on the rear wheel drive models.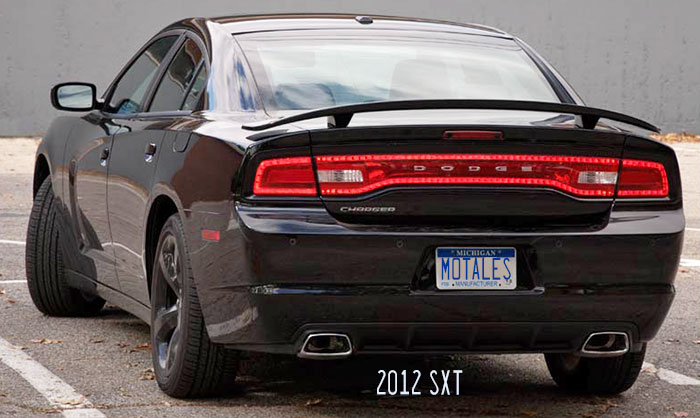 Buying the Dodge Charger SXT still makes sense; the all wheel drive model is now the Charger GT, and is $3,000 more. A Hemi adds a cool $10,000 to the Charger's price now—but the SXT is still a quick machine with quick acceleration on tap at all speeds.
The Charger SXT will end its life as a still honorable asset in the Dodge Charger family, far better balanced than, say, the two-barrel 318 Chargers or the slant-six Chargers. The SXT is still comfortable, reliable, and moderately sporty.