Dodge has released a statement to fleet buyers that the 2025 Durango will have the new Hurricane twin-turbo straight-six as an option; it produces more power than the equivalent Hemi, using the same grade of fuel, but uses around 10% less fuel (in the Wagoneer). It appears that the Durango will be sold with either the 400+ hp or the 500+ hp version.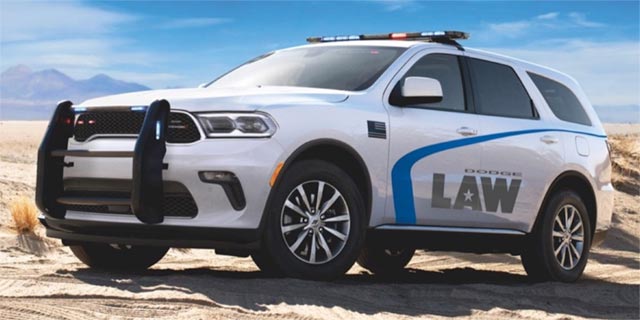 For the first time, as well, Dodge announced that the Hurricane Twin turbo straight six was engineered with a future hybrid option in mind. In addition, this file makes it clear that the Durango is safe for production through to the 2025 model year, which is a surprise to many observers.
In police news there will not be a 2024 Charger Pursuit; the 2023 Charger Pursuit will end production in December. Orders are, depending on which bullet point you read, still open or closed as of mid-July.  The 2024 Durango Pursuit does not have the Hurricane option; it's a "complete carryover from [the 2023 model year]." The engine options remain V6 AWD and Hemi AWD.  The 2024 Durangos are to start production in November. Finally, there is no 2024 Ram 1500 Special Service Vehicle planned.
These announcements came through StellantisFleet via AHBguru.