The 2021 Jeep Gladiator Rubicon diesel coupled low horsepower, high torque (442 lb-ft), and an eight-speed automatic to get 500 miles of driving range. Either customers didn't bite or the VM diesels were unable to keep up with emissions rules, because the last diesel Gladiators are being produced for the 2023 model year.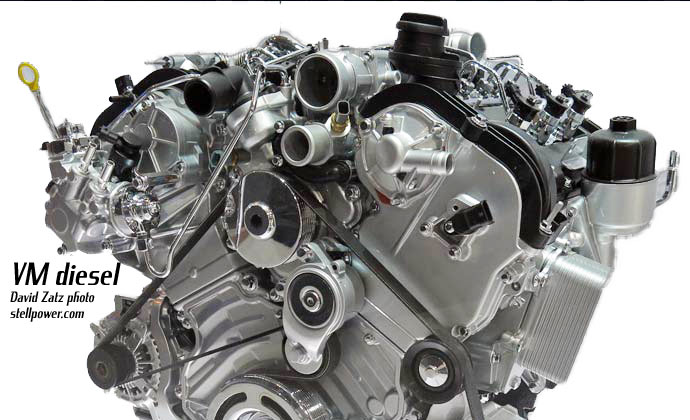 Jeep set up their own version of Dodge's "Last Call" with the Gladiator Rubicon FarOut, a limited run of a thousand vehicles. The package costs $12,100 over the gasoline engine, and includes the engine, various badges and decals, 17-inch low-gloss black aluminum wheels with 33 inch mud tires, a steel front bumper, body-color fender flares, satin-black grille, spray-in bedliner, LED lighting, black leather seats and dash panels with red accents, cold weather group, trailer towing and heavy duty electrical groups, safety group, and all weather floor mats.
The total comes out to $70,000 or so, plus $1,795 destination, and can be ordered to the end of September.
Diesels were widely seen as the best solution for global fuel use and emissions, providing high torque and fuel efficiency, before regulators investigated them more carefully. Volkswagen in particular deliberately worked around emissions tests by turning on their pollution reduction systems only when they detected testing, and leaving them off at other times. FCA's VM engines was found to be doing something similar though not as bad, cutting emissions systems to preserve diesel emission fluid (DEF); while a division of Volkswagen helped to emission-tune the engines, the official blame seemed to go to a small number of people from VM. Europe tightened their diesel emissions standards and testing as a result of the scandals, and automakers generally shifted to hybrid-electric cars and full-electrics as being more cost-effective.
The VM diesel has already left the Ram 1500, where it had been optional, and the Wrangler [thanks, Lee Joshua].