Speculation. When I read about the STLA Medium platform and saw the segment breakdown, one of my first thoughts was the return of the small Mopar performance vehicles. The article mentioned the Neon, Stratus, and Sebring, but my mind went straight to the return of the Dodge Dart.
The last Dodge Dart had a great deal of untapped potential; it was sad to see what Dodge left on the table. STLA Medium could bring the Dart up to date as a much more awesome car—a midsize performance sedan that could rival a pricey car like the Acura TLX Type S, without gasoline.
Think about EV performance in a car of that size. The estimated max horsepower of this car group is said to be 382hp. The 5.7L Hemi in the Challenger and Charger puts out 370 hp (and 395 lb-ft of torque), and it isn't slow, but it's also not a supercar with that setup. EVs, though, have instant performance from a stop; what kind of torque would a dual motor setup provide?
Think of the Kia Stinger GT AWD with the 3.3L Twin Turbo; it produces 365 hp and 376 lb-ft of torque, but it can beat a 460 hp Mustang GT in a drag race. Single-motor Tesla Model 3s have bested Mustang GTs at the track, too, and they have only 283 hp and 302 lb-ft.
Assuming the STLA Medium EV has 380 hp with a reasonable 400 lb-ft of torque (ideally, a historically relevant 425 or 426 lb-ft), AWD, "E-RUPT," performance tuned chassis and suspension, and SRT/ Direct Connection goodies, it would be enough to bring the Demon name back to the Dart series—the original Demon was, after all, sold with, at most, a small-block 340 V8, not a 426 Hemi. Dodge could have a serious performance entry thanks to the car's smaller size, which means lower weight.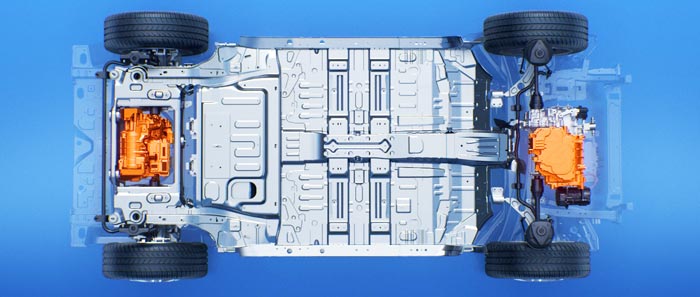 That may be thinking small in terms of torque numbers; the Ford Mustang Mach-E GT performance edition runs on a 93kWh battery pack, smaller than the STLA Medium's maximum 98kWh battery pack. The Mach-E GT maxes out at 634 lb-ft of torque from its dual motor powertrain, so perhaps 600 lb-ft of torque would be possible. That would definitely be a win, especially if the AWD was adjusted for rear drive feel. It would still be far enough away from the electric Charger Daytona, too. But it might be too much for the body to take.
Most STLA Medium releases say power output will be between 160 and 285 kW. Dodge does push the envelope, and 318kW would not be a far stretch.
When Stellantis made their EV day presentation, one slide showed the SLTA Medium EDM range to be from 125kW to 180Kw; that's a peak of 241 hp from a single motor. With a dual motor setup, it should be 360kW or roughly 482 hp. A 318kW setup may be possible, even if it's only available as a Direct Connection "Demon" package specifically for the Dodge Dart.
I could also see a Direct Connection "Demon T/A" package (like they had for the Challenger) with this 318kW system as a more track-focused variant of the Dart Demon, which would be amazing as well. Lightweight wheels, a bit more carbon fiber, a carbon fiber bucket like the Charger Daytona concept, 2+2 seating, better aerodynamics, bigger brakes with carbon ceramic rotors, wider, stickier tires and such  would make the Dart even more competitive on the track while still being street legal. I could truly see this car being a "baby Charger Daytona" with design language and equipment similar to the Daytona concept car.
Think about the '71 Dart Demon for a moment. It was a sleek design, not too far off of what the Charger Daytona concept is now (and that is supposed to be coming in four doors, not two, so it's just a big gran-coupe like the BMW 8-Series). The R-wing design gives the Daytona concept that big square grille look of a '69 Charger, which could easily be used to mimic the front end of a '71 Dart Demon including the center post where the illuminated Fratzonic emblem sits. Acura  recently did something similar with the TLX and the newly redesigned Acura Integra. The Charger Daytona and Dart would really be no different.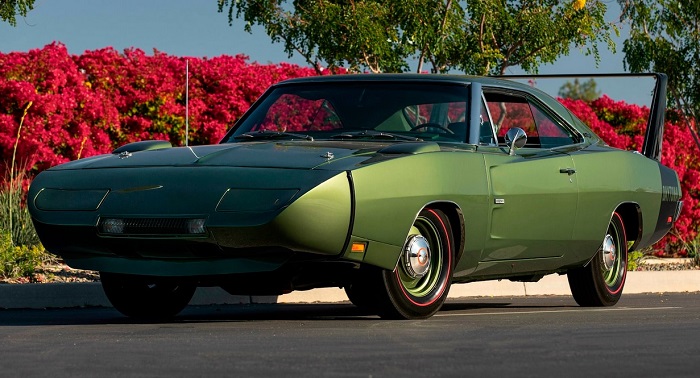 A liftback hatch hidden in the sweeping fastback body lines would definitely give a new Dart a compelling appearance and pay homage to the muscle car of old in a completely modern way. Giving the quad coupe Dart a series of drive modes such as drift mode, burnout mode, and donut mode would help the car feel a bit more like an American performance vehicle and could actually challenge the Current Mustang and become a part of a next generation "Electric Pony Car" segment, one that has really been dominated by the Mustang and Camaro for so many years. (Challenger is more muscle car than pony car as it's bigger and usually has a bigger V8 engine than the Mustang).
Its 106-114″ wheelbase would let STLA Medium set a performance oriented vehicle squarely in the size frame of an actual Pony Car (110″ or less). That would still be 100% Dodge and 100% EV. It would be practical and performance leading in its segment all while helping the performance brand stay completely relevant.
The STLA Medium platform is going to be huge as the volume selling platform across the entire STLA portfolio. The EV industry is introducing many new segments such as "crossover sedans" (Toyota Crown) and performance electric crossovers (Kia EV6 GT and Mustang Mach E GT Performance). The EV6 GT has a 114.2″ wheelbase and the Mach-E has a 117.5″ Wheelbase.
A dual 180KW setup wouldn't be enough to best the 571hp of the Kia EV6 GT, but it would out-muscle the Mach E GT performance edition's 460hp; a low-riding hot rod Dodge Magnum crossover could be an awesome competitor to the Mach E GT Performance Edition, but riding lower like the EV6 GT.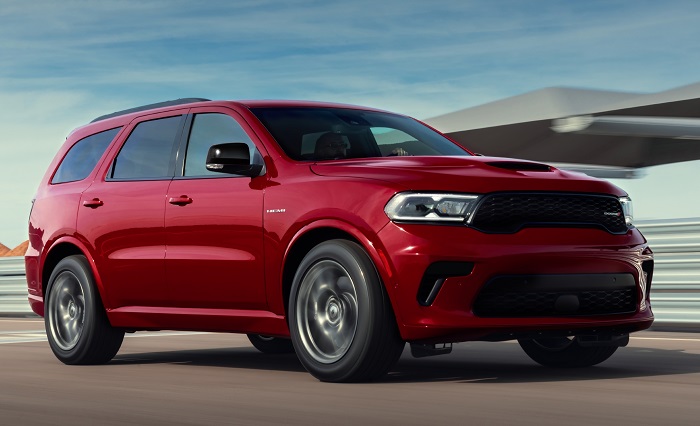 Assuming the Stealth name is going to an STLA Large crossover, as Durango moves to STLA Frame, the Magnum would be perfectly at home on Medium platform with a generous 114″ wheelbase.
For other brands, a Chrysler Lebaron could rival the likes of the Genesis G70, and a new Jeep Compass Rallye would actually be quite cool as a sporty, hot handling fast Jeep performance crossover with the 318kW performance setup; but those are just my thoughts.