The fight over Chrysler's Trenton Engine plant continues.
In the early 1950s, needing a vast number of V8 engines, Chrysler built the Trenton Engine Plant. Over time the plant made 426 Hemis, 383s, and such, along with enormous numbers of slant sixes; then they moved to four-cylinders and finally V6 engines. Today, they make V6 engines in the newer South building, while North was recently coverted to become a warehouse, with sections reportedly to be rented out to other businesses in the future.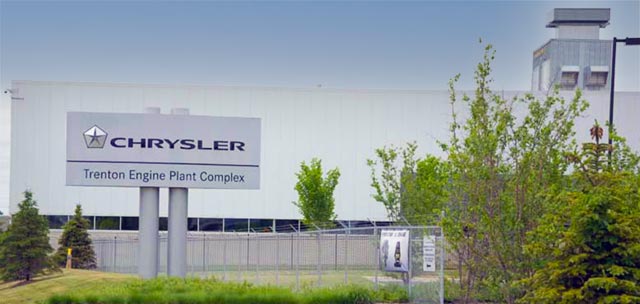 A story in the Detroit Free Press, or Freep, pointed to a demonstration by union members at the Trenton Engine complex. The UAW has not neglected the fate of Trenton Engine, which is makes the newer version of the Pentastar V6 for Pacifica as well as an older version for the Charger, Challenger, Durango, 300, Ram DX (Mexico), and Ram 1500 Classic. Around 760 people still work there. The Pentastar will be needed at least for the 2014 model year, but the future is hazy after that, with the 2-liter four-cylinder impinging on its power range. The plant is almost certain to drop to a single shift.
Union members pointed to the high quality of the plant's engines. A Stellantis rep commented to the Detroit Free Press that "Product allocation for our U.S. plants will depend on the outcome of these negotiations as well as a plant's ability to meet specific performance metrics including improving quality, reducing absenteeism and addressing overall cost."