How many Mopars are still being used in the United States?
According to Experian, which analyzed all registrations of vehicles in the United States and released a summary to Automotive News, the answer is "quite a few." However, it's a little more complicated.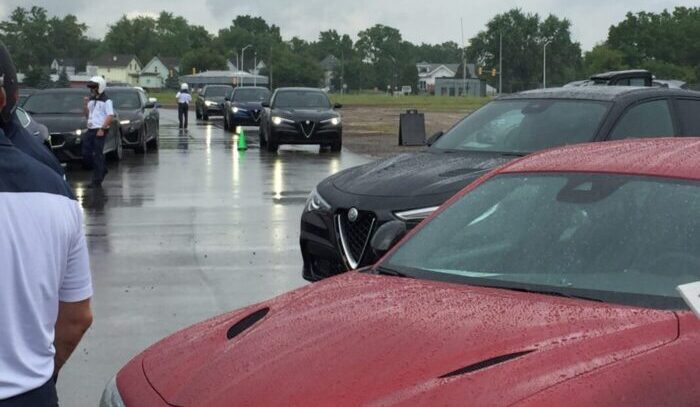 First, let's look at the traditional cars. There are apparently 3.7 million Chryslers from before model-year 2016 still registered, and under one million from 2016-2021. Chrysler had a much more complete lineup until recently, and starting in 2001 also had two Plymouth models, the Prowler and lower-level Town & Country. The Chrysler-badged Plymouth minivans continued until the 2008 redesign, when Chrysler was placed atop Dodge in pricing and features.
Dodge is also a complicated question, because the figures include Dodge pickups before Ram was split off after Sergio Marchionne entered the scene. Overall, there are 10.4 million registered Dodges from before 2016, and around 2 million newer models—plus 2 million older Rams and 3 million newer Rams.
Jeep is also a moving target, gaining new models and popularity, which may explain why the 4.6 million newer Jeeps are countered by just 7 million older ones.
The "adopted" brands are easier to deal with in some ways. People are still driving some 11,377 AMC cars and 10,018 Eagles. 168,878 Plymouths are being driven from place to place. There are even 95 Lancias and 620 Peugeots out there, along with 4,082 Dodge Sprinters.
Alfa Romeo made its comeback fairly recently, in late 2016, and it did so quite slowly, so any old Alfa is almost certainly a classic car; there are a surprising 10,488 original Alfas, with just 75,000 newer ones. Fiat came to the USA earlier and was fairly popular in its early years, trailing off sharply as time went on; thus, there are over 172,000 pre-2016 Fiats and only 84,280 newer models floating around. Maserati was sold continuously, but had a resurgence with the loosely-Chrysler-based Quattroporte; and there are roughly the same number of new and old Maseratis around, a bit under 40,000 older models and a bit under 50,000 newer ones.
The overall number, then, is 34 million (and change), which puts Chrysler into its usual #4 position, behind GM (61+ million), Ford (46.5+ million), and Toyota (40+ million); but well ahead of, say, Honda (26+ million) and Hyundai-Kia (15.6+ million). 68% of the Stellantis vehicles on the road are from model years more than five years old; that compares with Toyota's 69%, GM's 76%, and Ford's 74%.
The report contains some surprises, e.g. the high number of MGs (over 30,000) and the low number of Triumphs (138), as well as the surviving Hummers and Geos (indeed, there are many surprises on the GM side of the ledger), but you can read it yourself at Automotive News.