There has been a lot of speculation about what exactly Stellantis is up to with the Mopar brands we've become attached to—given rumors of the end of Hemi V8s and L-platform cars, what some see as the impending doom of an electrification takeover, chip shortages, hybrids, and such. Perhaps it's time to breathe for a moment and look what Stellantis has already revealed (some of which is already here), particularly on the STLA Large platform.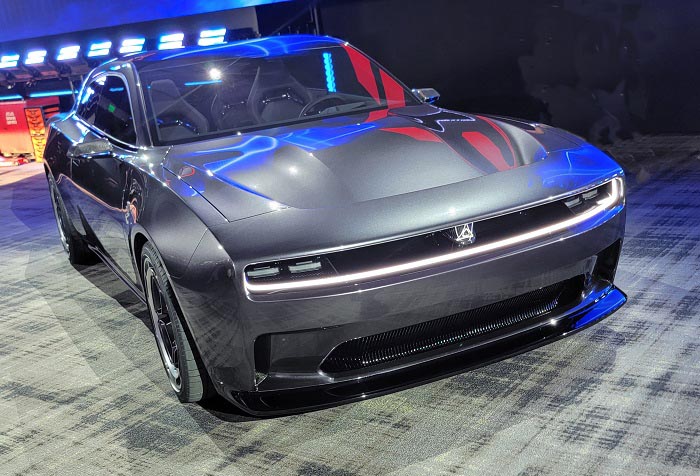 As much as we love the current V8 cars, they will not be with us much longer. However, the brand that brought us the Hellcats is making it clear that they're not leaving us in silent EV darkness. The media site has an article stating clearly that "The Hurricane twin-turbo I-6 is the primary internal combustion power plant of the future in North America for vehicles using the STLA Large and STLA Frame platforms."
For most of us, that's not really news, especially given that Stellantis broke the story of the Hurricane being used in the next-generation "LB" Dodge Challenger. Still, let's pause and look at the Hurricane family of engines.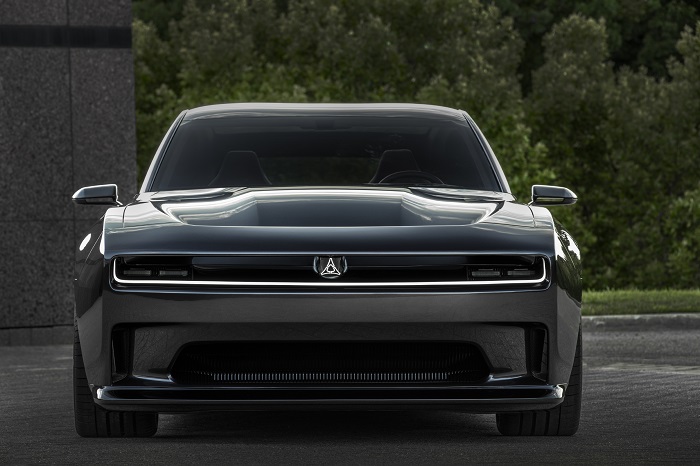 The Hurricane Standard Output puts out 420 hp and 468 lb-ft of torque, using midgrade fuel (like the 5.7 Hemi). The High Output puts down 510 hp and 500 lb-ft of torque, with premium fuel (like the 6.4 and 6.2 Hemi). These numbers are higher than the Hemi V8s they will probably replace—not to mention GM's LT2 6.2 V8 (495 hp and 470 lb-ft of torque)—which in turn completely destroys the Ford 5.0L V8 in horsepower and torque. (Ford promised a Dark Horse Mustang with a target of 500 hp, but the Coyote V8 is extremely low on torque when compared to any of the pushrod engines or Ford's own V6 Ecoboost).
With the Hurricane Six's torque and all-wheel drive, we have a genuine recipe for a potent American performance car.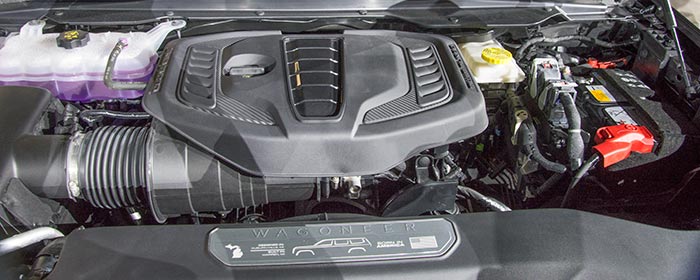 Most likely, Dodge will slot a 4xe hybrid below the two Hurricane engines; the 4xe, with its 2-liter gasoline engine and electric motors, generates 375 hp and 470 lb-ft of torque, and in practice is much quicker than the 5.7 Hemi.  (Stellantis announced an upcoming Wagoneer 4xe model as well. Since the Wagoneer is on the STLA Frame platform, this brings the possibility of a rumored Hurricane Hybrid—but we won't dig too deeply into this since there is so much "what is" to be discussed to get into "what if.")
At this point, there's no ignoring the elephant (motors) in the room. While the name "Elephant Motor" is usually the legendary 426-Hemi V8, but now I'm referring to the upcoming battery-electric powertrains.
Jeep's 4xe Day revealed the new concept Wagoneer S, an electric car boasting up to 600hp and an impressive 0-60mph acceleration time of 3.5 seconds—the same number claimed for the Hellcat Durango. It is on STLA Large, unlike the "regular" Wagoneer. Stellantis earlier reported on three different power configurations for new electric muscle cars.
If Stellantis is targeting new electric cars to out-perform those with the Hemi V8, including the Hellcat, they're close. A Hellcat Challenger has a 0-60mph rating of 3.4 seconds; the Wagoneer S is nearly equal to that, despite being an SUV. It doesn't have the E-Rupt drivetrain or Fratzonic sound chamber, which Tim Kuniskis said the Dodge would have.
We all know Dodge doesn't do well with losing on its home turf, the drag strip, and we've all sat and watched countless painful videos of Plaids outperforming Hellcats on the drag strip. With Dodge's statement, we can rest assured that one of these loud electric cars is going to be aimed at taking the crown back. Could a new 1320 package now mean 1,320hp along with the number of feet in a quarter mile? Only time will tell. Consider, though, Dodge's slogan for the new electric vehicles: "Performance made us do it!"
Electric performance cars are quickly growing; Tesla and Lucid are being joined by European brands such as Audi and Porsche. The Dodge will have an electro-mechanical drivetrain and sound to make it feel more like a conventional car.
The true design of the car has yet to be revealed, the Banshee Concept suggests that it will pay homage to the muscle car era with trick aero design pieces that will help the car be truly competitive. In a recent interview, a Stellantis rep said they hoped that the production car would look very similar to the concept. Hopefully that means it will be a little more sculpted and tweaked to perfection.   
We know that we are going to see several different models on the STLA Large platform—muscle cars, SUVs, a minivan, and a midsize truck, at the least. Two factories appear to be dedicated to it. The blend of hybrid, pure ICE and electric powertrains really does allow for a variety of customers gives a balanced array of options for different markets to choose from.
It's possible that there are really two STLA Large platforms, one for hybrids/gasoline engines and one for battery-electrics. This would explain why there is an LB Challenger with Hurricane Six power as well as a battery-electric Charger which will not support a gasoline engine.
The last thing to address is Direct Connection, whose relaunch suggests that whatever the names of the new performance Dodge vehicles that are coming out in the next few years, they will still have performance upgrades.
Coming up: STLA Frame…