The Windsor Assembly Plant, sole maker of Chrysler minivans, is cutting its second shift on April 17, 2022. Due mainly to parts shortages, the plant has been idle for some time this year.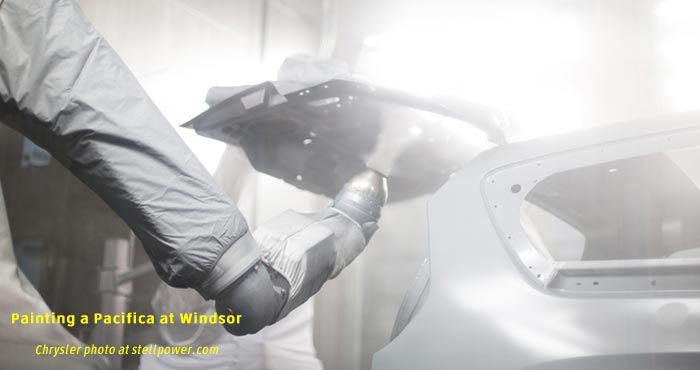 Most observers expected the plant to be making one of three alternative cars as well as the minivans by now—a production version of the Portal show car, a federalized version of the China-version Jeep Grand Commander (a lengthened Cherokee), or an original-Pacifica-like crossover based on the Pacifica minivan. The status of those vehicles remains unknown, but South America now has a Compass-based Grand Commander; the Compass and Cherokee are on different platforms. The Cherokee is related to the Pacifica while the Compass is related to the Jeep Renegade.
Stellantis told the union they were committed to returning to three shifts in the future. No such commitment was made in Belvidere, which recently laid off its second shift.
Only recently, Windsor was running three shifts.
Source: Windsorite